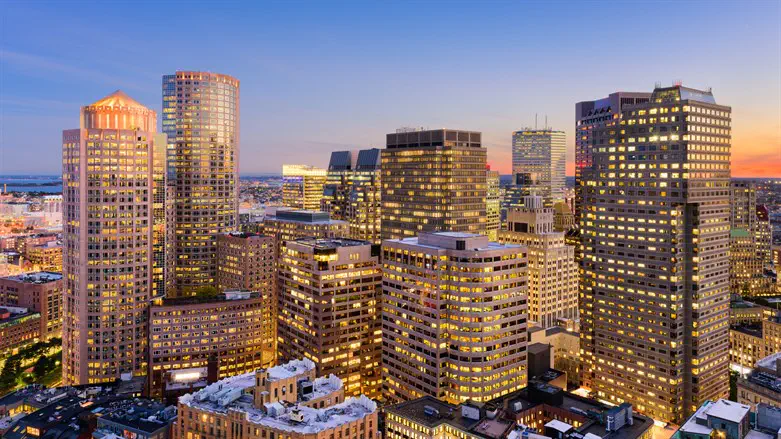 Boston
iStock
Antisemitic graffiti featuring swastikas was discovered in multiple areas of Boston this week.
The incidents included antisemitic graffiti on the West Natick MBTA transit station, similar vandalism on a construction trailer in the suburb of Framingham, along with swastika graffiti found in various locations.
Boston Mayor Charlie Sisitsky described being "saddened and disappointed" by the antisemitic vandalism.
"I am saddened and disappointed to learn this morning [Friday] that a swastika was painted on the side of a storage container near Bowditch Field," he said in the statement. "We don't know how long it has been there, but the fact that someone chose to display such a hateful symbol in our community is very distressing."
He added that he has been in communication with Police Chief Lester Baker in order to make sure those responsible are brought to justice.
"I have discussed the situation with Baker and he has assured me that his department is investigating the situation and we will do whatever is necessary to identify the perpetrator," Sisitsky said. "Framingham is a welcoming community with a diverse population who stands firmly that there is no place for hate in our city."
The Chabad Center of Natick, the community in which one of the swastikas was found, held a rally on Sunday, at which Natick Police Chief James Hicks and other leaders spoke, according to Metro West Daily News.
The Natick incident remains under investigation by police.
A similar incident occurred earlier this year in Boston area. In January, police in Swampscott launched an investigation after a swastika was discovered on a sidewalk.
A month later, Boston Jewish groups expressed outrage after a video began circulating on social media showed young men leaning against and kicking the New England Holocaust Memorial. The video led to police opening a hate crime investigation.