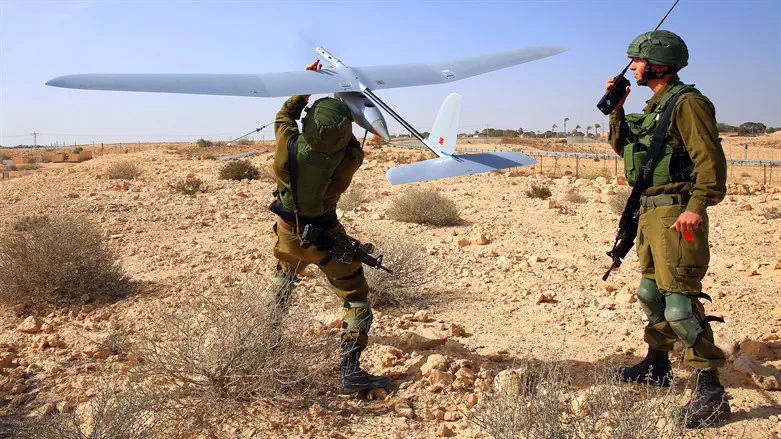 IDF drone
צילום: יששכר רואס
An IDF drone aircraft crashed in southern Syria, while operating in Syrian airspace overnight.
The Israeli military announced Wednesday morning that it has launched an investigation into the incident.
"During the night, during a routine operation, an unmanned aircraft…fell in Syrian territory following a technical malfunction," an army spokesperson said.
"No sensitive information was revealed" as a result of the crash, the spokesperson added. "The incident is under investigation."
Overnight, the IDF distributed flyers to residents of southwestern Syria, in particular the Syrian side of the Golan Heights and the area surrounding Daraa, warning Syrian soldiers in the area against cooperating with Hezbollah and Iranian-backed militias.
Earlier this month, the IDF shot down a drone which violated Israeli airspace from Syria.
Hours later, an Israeli fighter ntercepted an UAV over the skies of the Gaza Strip. The drone was detected in the skies of the Gaza Strip and was tracked by the Air Force's control unit until it was shot down.