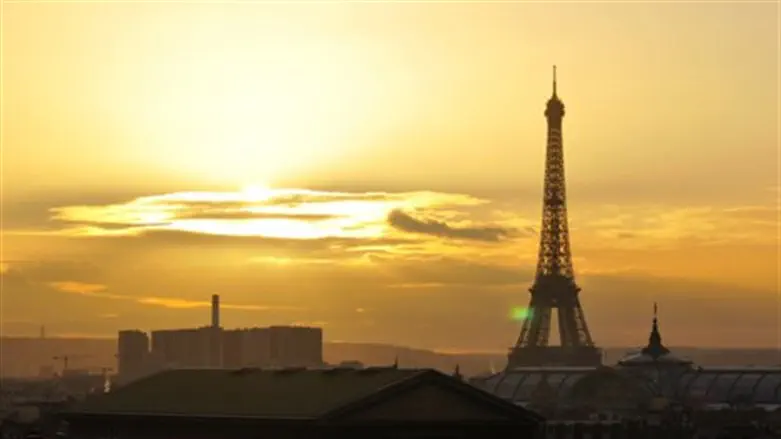 Paris
Flash 90
A Lebanese-Canadian man accused of a 1980 bombing in front of a Paris synagogue went on trial this week over four decades after the attack, which killed four people and injured 46, took place.
To date, no one has claimed responsibility for the deadly explosion in front of the building. Inside, 320 congregants were attending services.
Hassan Diab, 69, an academic who currently lives in Ottawa, Canada, was first named as a suspect in 1999. Authorities alleged that he put the bomb outside of the synagogue on October 3, 1980, CTV News reported.
Diab has denied being involved in the terrorist attack, stating he was in Beirut at university when the attack occurred in Paris.
According to French law enforcement, the explosion was the work of the Popular Front for the Liberation of Palestine-Special Operations. Diab's extradition from Canada to France was given the go-ahead in 2014. But after being in pretrial detention for three years, French judges ordered his release due to lack fo evidence and he went back to Canada.
France's appellate court ruled in January 2021 that Diab should be tried on terrorism charges in court. He faces a maximum penalty of life in prison. The court is expected to hand down a verdict by the end of April.
Diab is being tried in absentia, which was criticized by survivors and family members of the victims.
Prosecutor Benjamin Chambre was quoted as condemning Diab's refusal to appear in court, citing it as an example of "great cowardice in his behaviour."
"It's a grave abomination for justice and for the victims 43 years after the events," Chambre said.
In December 2017, French prosecutors called for the Lebanese-Canadian academic, suspected of the deadly attack, to be put on trial, AFP reported.
The Paris prosecutor's office considered there to be "sufficient evidence" against Hassan Diab to try him over the 1980 attack. At the time, he had been in preventive custody since his extradition from Canada in 2014.