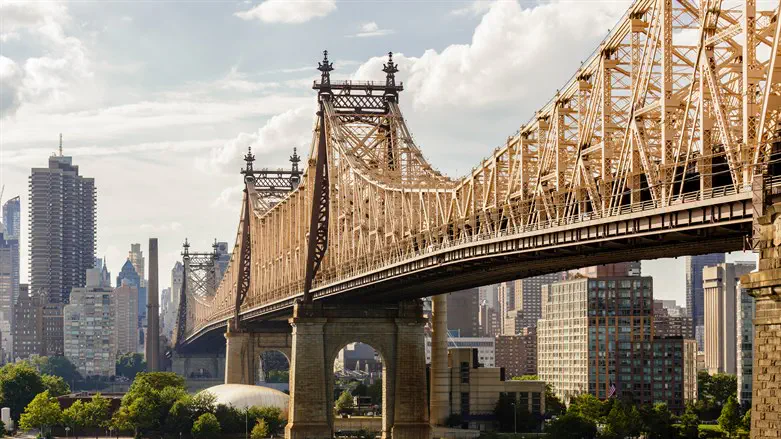 Queens, New York
iStock
A man who allegedly committing multiple antisemitic acts across Queens, New York this month has been arrested by the NYPD.
Antoine Blount, 34, was allegedly being behind numerous antisemitic incidents, including a swastika found carved into a sidewalk near the entrance of a synagogue and six or more other antisemitic acts in the Forest Hills and Rego Park areas of Queens that have taken place since March 18, according to the NYPD.
Security footage showed Blount in Forest Hills and Reno Park last week, drawing antisemitic symbols on a synagogue, the 112th Precinct and outside apartment buildings, ABC7 reported.
The acts of antisemitism coincided with the ADL's release of a report on Thursday that found a 39 percent surge in antisemitic hate crimes in New York State in 2022 versus the previous year, al all-time high since the organization began keeping track of hate crimes several decades ago.
"We've never seen so many incidents in the 43 years that we've been keeping track of such data," Scott Richman, ADL New York/New Jersey Regional Director, told the news outlet.
Earlier in the month, the NYPD said it was investigating two incidents of antisemitic vandalism in Queens as probable hate crimes, placing the NYPD Hate Crimes Task Force in charge of the probe.
The cases involved two swastikas drawn on the sidewalk and street outside J.H.S. 157 Stephen A. Halsey middle school in Rego Park and antisemitic graffiti found on a sidewalk in Forest Hills.
The ADL said it was examining the impact social behind has had on the rise in antisemitic incidents that has occurred in recent years across the country.
"It's longer-term factors like the rise in social media and the idea of all the hate and misinformation that's on social media," Richman said. "The megaphone that this gives to haters, the ability to find others that share their hateful views that was very hard before social media."