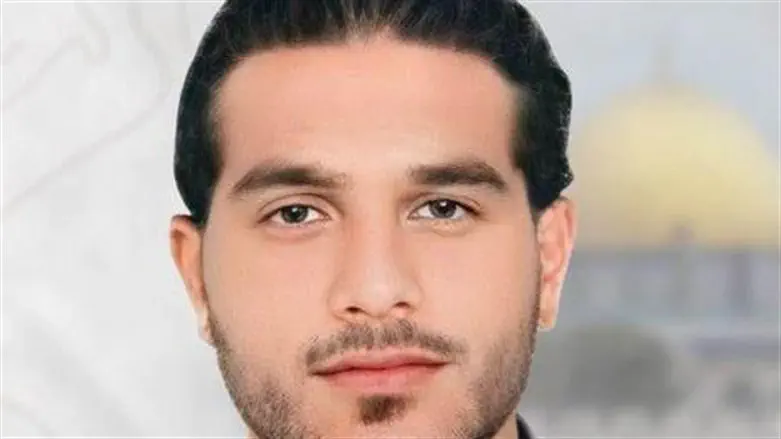 Ali Ramzi al-Aswad
צילום: מתוך הרשת
A Lebanese-based newspaper aligned with Syria released details Monday morning of the assassination of a senior Islamic Jihad terrorist near Damascus Sunday morning.
On Sunday, the terror group announced that Ali Ramzi al-Aswad, 31, an engineer, was shot and killed by an "agent of the Zionist enemy" near Damascus, calling the killing a "cowardly assassination bearing the fingerprints of the Zionist enemy."
Islamic Jihad stated "we hold the Zionist enemy responsible for this crime" and vowed to respond to the assassination.
A day later, the pro-Assad Al-Akhbar published a report with details of the assassination.
At 8:00 a.m. Sunday morning, al-Aswad stepped out of his home in the Kudasiya area on the outskirts of Damascus. As he walked to his car, gunmen opened fire on him.
According to the report, the assassins fired thirty rounds at al-Aswad, hitting him ten times.
The bullets were armor-piercing, investigators cited by the report said, indicating the assassins were concerned that al-Aswad would either be wearing a bullet-proof vest or would be riding in an armored car.
The coroner's report revealed that in addition to being shot ten times, al-Aswad was stabbed – apparently after he was already dead, possibly to ensure that he was in fact killed.