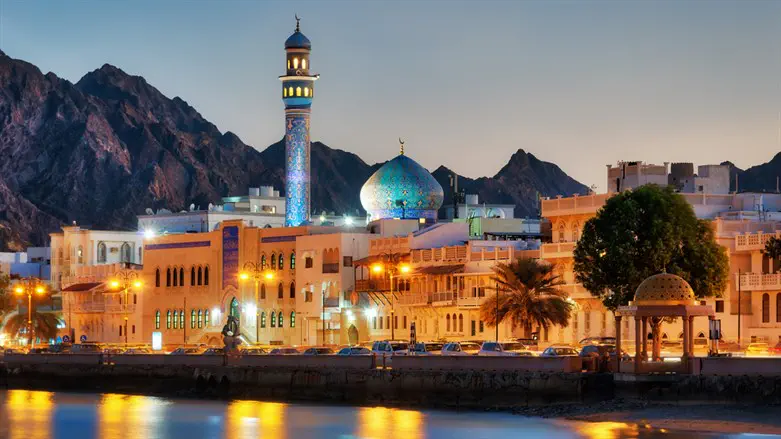 Muscat, Oman
iStock
According to a i24NEWS report, less than a month since the Oman announced it would open its airspace to Israeli planes, Israel's Foreign Minister Eli Cohen has discussed ongoing tensions with the PA in a call with his Omani counterpart.
Oman's foreign minister reportedly told Cohen a future peace deal would be dependent on the Saudis and their negotiations with Israel.
In late February, Oman's Civil Aviation Authority announced that its airspace will be open for all flights leaving Israel. Oman thus joined Saudi Arabia, which opened its airspace to flights from Israel this past July.
In December, Oman voted to extend its boycott of Israel despite the Gulf state being named as a candidate to join the Abraham Peace Accords together with the United Arab Emirates and Bahrain.
In December, Oman's Shura Council, equivalent to parliament, agreed to broaden the scope of its boycott law against Israel.
Council Vice-President Yaaqoub Al-Harethi said the amendment, proposed by several Council members, seeks to "expand the criminalization, boycott of this entity" and prohibit all contact with Israelis by any means, in person or virtual.
In October 2018, then-Prime Minister Benjamin Netanyahu made a surprise visit to Oman, and it seemed there was a warming of ties between the countries.
Later, then-Minister Yisrael Katz also visited Oman, where he presented a plan for the construction of a railway between Israel, Jordan, Saudi Arabia, and the Gulf.
However, Oman's Foreign Minister stated in 2019 that his country will not be next in line to sign a normalization agreement with Israel.