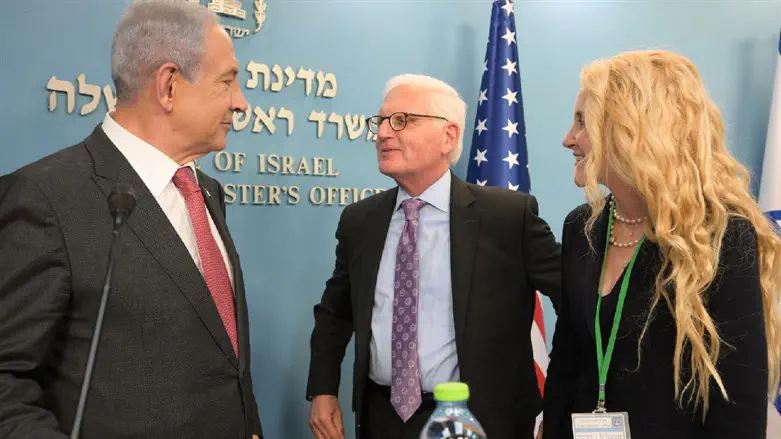 Prime Minister Benjamin Netanyahu meets with AIPAC senior leaders
Amos-Ben-Gershom (GPO)
Prime Minister Benjamin Netanyahu met with the AIPAC Board of Directors on Wednesday afternoon at the Prime Minister's Office in Jerusalem.
At the beginning of his remarks, Netanyahu thanked the AIPAC directors for their activism and support for the State of Israel, and for strengthening the bond between Israel and the US.
"Superpowers need alliances. So a small country like Israel definitely needs alliances," Netanyahu said.
Regarding Iran, Netanyahu said that Israel and the US, together with other countries, had to prevent Iran from obtaining nuclear weapons and added that he was working to expand the circle of peace with additional Arab countries.
Participating in the meeting were National Security Council Director Tzachi Hanegbi, Prime Minister's Chief-of-Staff Tzachi Braverman, Prime Minister's Military Secretary Maj.-Gen. Avi Gil, AIPAC President Michael Tuchin, AIPAC Executive Director Howard Kohr, AIPAC-Israel Director Cameron Brown and members of the AIPAC Board of Directors.