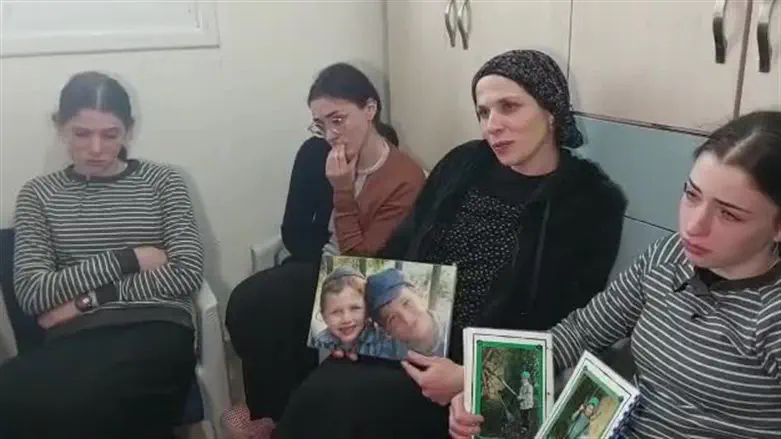 דבורה פלאי
Kan 11
The bereaved mother who lost her two young sons in a terrorist ramming attack in the capital last month gave birth to a son Wednesday morning.
Devora Paley, the mother of Yaakov Yisrael Paley, 5, and Asher Menahem Paley, 7 - the children who were killed in a ramming attack in the Ramot neighborhood of Jerusalem last month - gave birth Wednesday morning to the family's tenth child.
Avraham Paley, 42, Devora's husband, was seriously injured in the attack, and was recently released from Hadassah Ein Kerem Medical Center, after spending two weeks in a coma.
On Monday, he visited is sons' graves for the first time.
When he left the hospital on Monday, Paley thanked the medical staff who saved his life. "I thank all those staff who took care of me with devotion from the moment I arrived at Hadassah, both in the intensive care unit and the surgical department. I thank everyone for accompanying me during these difficult moments," he said.