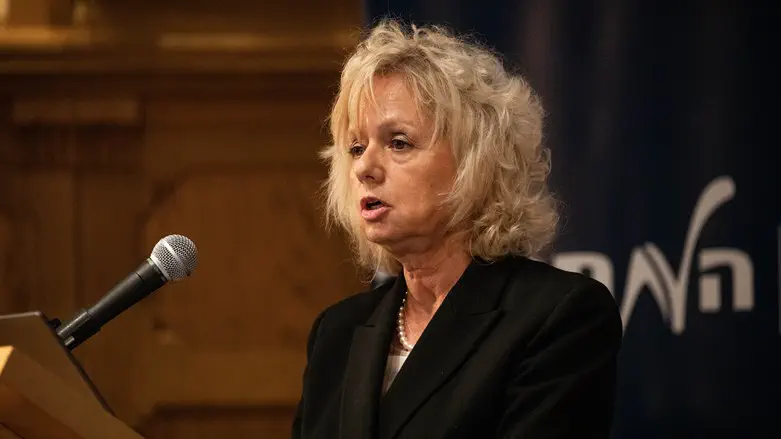 Gali Baharav-Miara
Shir Torem/Flash90
Attorney General Gali Baharav-Miara strongly opposes a bill proposed by MK Zvika Fogel (Otzma Yehudit) which would make Israel's security forces immune from prosecution.
"The law will harm the protection of IDF soldiers and expose them to international criminal proceedings," stated the Attorney General.
According to legal sources, until now, the International Court of Justice in The Hague and other international legal bodies have been reluctant to undertake prosecutions of Israeli soldiers due to the prestige and independence of Israel's Supreme Court and the military prosecutor's office. This bill, if passed, would open the door for IDF soldiers to be prosecuted by international courts that there is no legal body in Israel to investigate the soldiers' actions in Israel, they say.
In the bill's explanatory notes, MK Fogel writes: "It is unacceptable that when a member of the security forces fulfills his duties during an operation or a terrorist attack, he is then led away from the scene in handcuffs. Accordingly, it is unacceptable that members of the security forces undergo lengthy interrogations while being tortured, and that the decisions in their cases are made by jurists and not by senior officers who have combat experience and knowledge about the dynamics that develop on the battlefield, and who have experienced incidents similar to those that the members of the security forces experienced. Major General Uzi Dayan expressed this well, in the testimony he gave during the trial of the soldier Elor Azaria: 'Incidents that happen in the operational field should not be brought to the legal field.'"
The Ministerial Committee for Legislation will discuss and vote on the bill today.