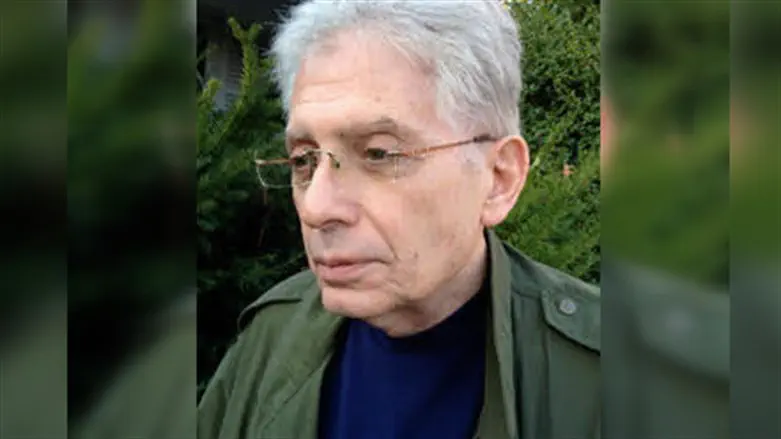 Jack Engelhard
Courtesy
Israel's Finance Minister Bezalel Smotrich made a mistake. He has apologized, rightly so, for saying the town of Huwara ought to be "wiped out."
From Huwara came the murderer of the Yaniv brothers, and so Smotrich vented spontaneously what many of us felt – outrage.
As we feel at this moment, upon learning that there has been a Hamas terrorist attack in Tel Aviv. And that little two-year-old Hadar Noga Lavi, critically injured in a ramming attack last week, has died.
Are we, then, as always, to bite our tongues, and say nothing in anger – as it may upset the world?
It is not always feasible to remain polite. Smotrich, for example.
He did not mean it literally, of course, about wiping out the town of Huwara. but apparently some reserve pilots took it that way, and refused to report for training.
This pained Smotrich especially, and so his plea at forgiveness was aimed primarily at the Air Force, IAF.
His message of regret went nationwide as well, as coming from a man with a broken heart. Through thousands of deeply-felt words, he said he was sorry.
People often say things when the hurt is unbearable. This good man deserves a pass.
Meantime, from around the world, from within his country, from within his own party, and certainly from the Left came a storm of denunciations.
These, mainly from the Left, among them from Democrats in the United States, were no less reckless, amounting to…" wipe out Smotrich."
We can only wonder how quickly the world turns on any Jew who speaks from instantaneous emotion after suffering an injustice against himself or his family or his People.
As then in Huwara. As today in Tel Aviv.
Wait for it.
There will be swift reproof. The Gotcha Crowd will be ready to pounce.
Not so against the perpetrator.
Has anybody ever apologized for the firebombing of Dresden?
I bring that up out of the blue just to test my theory that apologies are scarce when it comes to the rest of the world.
Kanye West doesn't apologize, and feels no need to do so. He doubles down.
BLM, the group Black Lives Matter, has not been heard from by way of regrets, and likewise BHI, the Black Hebrew Israelite movement.
Antifa feels no remorse for the 2020 riots.
Did Desmond Tutu ever say he was sorry?
This world-renowned bishop was the founder and instigator of the false claim that Israel practices apartheid.
The damage he did lives, harms, and kills to this day. He too doubled down.
Herbert von Karajan never apologized for being a card-carrying Nazi, and whereas Furtwangler carried on in disgrace, Karajan reaped wealth and glories. Chapter 17
I can't recall Arafat apologizing for his carnage against Israeli civilians, even after Oslo. Nor do I remember the "international community" demanding his regrets.
Ditto Mahmoud Abbas. Indeed, his pay to slay policy remains intact.
Imagine the reverse. Pay to slay Arabs. Whoa, if that were coming from an Israeli official. But it never would.
Something like it did happen, via Smotrich…but it was a momentary lapse. Will he be permitted to visit the United States after a slip of the tongue?
Yes, but with that asterisk, even after a mea culpa entirely sincere.
Mort Klein's ZOA alerts us to the news that AIPAC and other Jewish Groups will boycott Smotrich.
Rue them for jumping on the hate parade.
Chances are that Smotrich will emerge from all this a better man.
Can the same be said for his detractors?
New York-based bestselling American novelist Jack Engelhard writes regularly for Arutz Sheva.
Engelhard's books include the worldwide book-to-movie bestseller "Indecent Proposal." Slated next for the movies is his novel "Compulsive," about Gil Gilels, a documentarian by day, a gambler by night. He is pro-Israel, but to pay off his massive gambling debts, he may be compelled to make an antisemitic film. His life is on the line to do this. Does he have a way out? Contemporaries have hailed Engelhard as "A writer without peer, and the conscience of us all." Contact here: [email protected]
Jack Engelhard banner
Courtesy