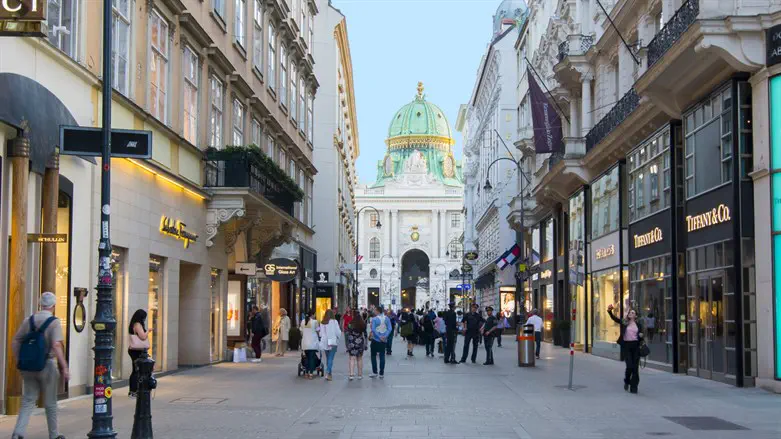 Vienna
iStock
The British embassy in Vienna held a ceremony unveiling a plaque honoring British officials and Anglican clergy who saved close to 2,000 Jews during the Holocaust, the Jewish Chronicle reported.
Lord Pickles, the UK government's envoy for post-Holocaust issues and co-chair of the British Holocaust Memorial Foundation, hosted the event alongside the president of Austria's parliament, Wolfgang Sobotka.
The diplomats and clergy who were commemorated began rescuing Jews after Nazi Germany's March 1938 annexation of Austria.
"It's a recognition of when quite a bit of the Foreign Office was in denial," Lord Pickles told the Chronicle. The officials who "recognized the importance of saving Jewish lives deserve to be remembered and we need to come to terms with how slow the British government was sometimes to react [during the Holocaust]," he said.
The embassy's passport team, run by Thomas Kendrick and then George Berry, worked with clergy from the Anglican Christ Church in Vienna across the street to create travel documents and fake baptismal certificates for around 1,800 Austrian Jews fleeing the Nazis, in order to make it easier for them to leave Austria, according to the news outlet.
The embassy's diplomats also disobeyed direct orders and used loopholes to issue travel permits and passports to Austrian Jews.
The officials and clergy were under suspicion by the Gestapo and several were interrogated. Christ Church's verger, Fred Richter, was arrested, sentenced to 12 years in prison, and deported to Auschwitz were he died.
"It's been my experience that all the best things British diplomats do on the ground take place in defiance of the Foreign Office," Lord Pickles said.