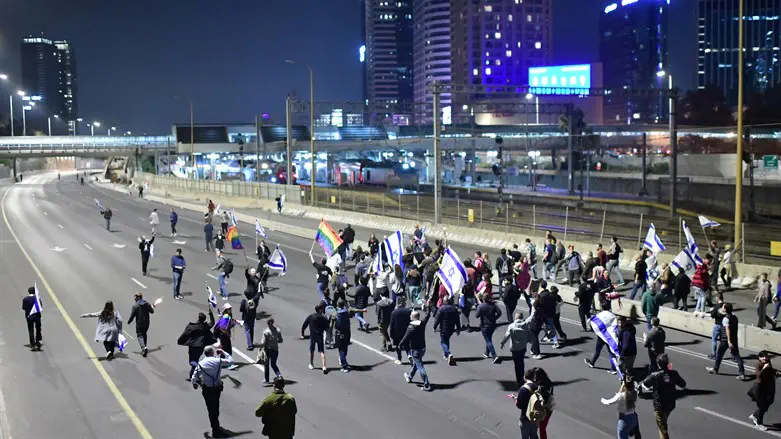 Protesters block road
Tomer Neuberg/Flash 90
Protests against the changes in the justice system are growing. Some minds do indeed feel that there is a threat to Israeli democracy.
The goal of the protest initiators is completely different: Democracy is of less interest to them and their goal is to dismantle the Netanyahu government and lead to elections.
In doing so, they turn the protest into a tool to overthrow the government, instead of being used to create a discourse that will lead to compromises regarding the proposed changes in the justice system.