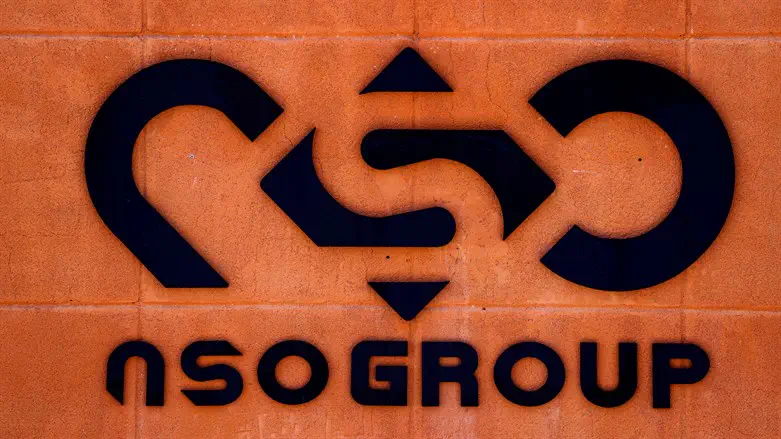 NSO Group
REUTERS/Amir Cohen/File Photo
Six Moroccan activists targeted by spy software Pegasus said on Wednesday they would join a class action lawsuit in California against the software's Israeli maker NSO, AFP reported.
Claiming that they were "victims of illegal intrusion into their phones by Pegasus software", they said they are planning to file a joint complaint under a case brought by messaging service WhatsApp, which accuses NSO of allowing mass espionage against activists and journalists.
The Moroccan plaintiffs said in a statement that "criminal intrusion" into their phones had caused "serious harm, due to (our) activities as human rights defenders, journalists, lawyers and politicians".
"These practices must stop immediately," lawyer Fouad Abdelmoumni told AFP, adding, "Pegasus has been used to crush human rights activists, political dissidents, journalists and lawyers. This is unacceptable."
Pegasus gives government users near-complete access to a target's device, including personal data and messages, photos, location and even the camera.
NSO markets the technology as a tool to target criminals but has come under fire over cases of worldwide of governments using the software against dissidents, journalists and political opponents.
WhatsApp accuses NSO of targeting some 1,400 devices with spyware to steal information.
The US Supreme Court in January gave a California federal court a green light to hear the case, throwing out an NSO appeal.
Last year, the Finnish foreign ministry said it had detected Pegasus in several phones used by its diplomats abroad.
The Finnish announcement followed a report in The New York Times which said that Prime Minister Benjamin Netanyahu worked to ensure that Saudi Arabia would be able to use the Pegasus software, around the time that the Abraham Accords were signed with the United Arab Emirates (UAE).
More recently, Canada's Citizen Lab group said that at least 65 people linked to the Catalan separatist movement had been targets of the Pegasus spyware after a failed independence bid in 2017.
The US Commerce Department has blacklisted NSO Group, prohibiting it from using American technology in its operations.
Apple sued the Israeli firm in late November of 2021, seeking a permanent injunction to ban NSO Group from using Apple software, services, or devices.