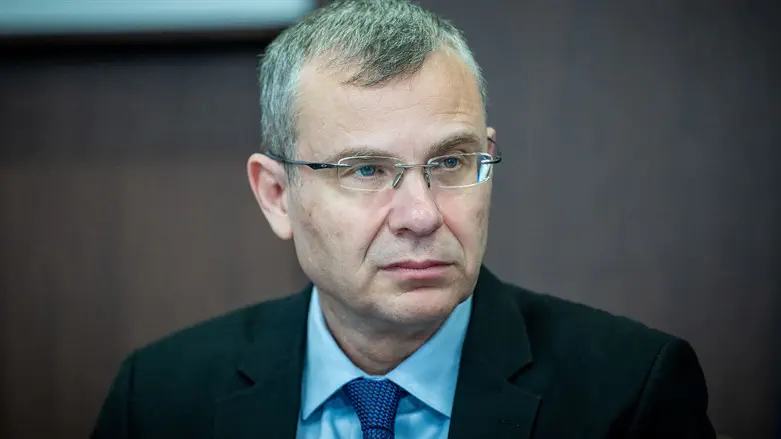 Yariv Levin
Yonatan Sindel/Flash90
Justice Minister Yariv Levin has decided to establish a government inquiry board to investigate the use of cyber spyware tools, including NSO's Pegasus software, by law enforcement.
Minister Levin will ask the government to grant the board investigative authority.
The minister's office stated, "The board will be authorized to inspect the conduct of the police, prosecution, and their oversight systems when concerning purchasing, tracking, and gathering intelligence on civilians and position holders using cyber tools. All this is because of the need for encompassing regulation and supplying a normative infrastructure to use advanced technological tools to strengthen the public's trust, which was hurt by the Pegasus scandal, and due to the need to protect the right to privacy on the one hand, and to grant law enforcement effective tools to fight crime and corruption on the other."
The board will be led by retired Jerusalem District Court Deputy President Moshe Drori and will consist of former National Public Defender Atty. Inbal Rubenstein, and Shalom Ben-Hanan, former head of a department at the Israel Security Agency (Shin Bet).
"Israeli citizens have the right to privacy and that the entire investigative process be done legally and while protecting the rights of interrogees, witnesses, and anyone involved as one. The accelerated technological advancements require the appropriate technological tools to be granted to law enforcement to fight crime and corruption. The utilization of these tools must be audited and regulated while bringing to justice those who abuse them," Minister Levin stated.
He added, "The creation of the inquiry board is meant to inspect the past use of these tools, to give suggestions for future use, and to ensure transparency in a way that will strengthen public trust in law enforcement, their modes of operation, and their protection of privacy.