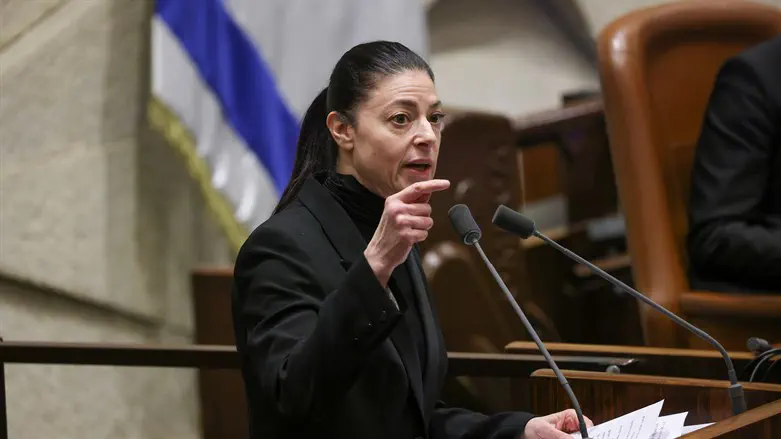 Merav Michaeli
Noam Moskowitz/Knesset Spokesperson
The Labor Party filed a police complaint this evening against Prime Minister Benjamin Netanyahu, demanding that an investigation be opened following remarks he made during a cabinet meeting on Friday.
Alongside the filing of the complaint, Labor Party leader MK Merav Michaeli appealed to the general public via social media to join and to file complaints with the police since the words Netanyahu used "seem like a call to arms against the protesters in the most important struggle in the history of the State of Israel."
MK Michaeli added: "The most dangerous thing is to see the incitement right in front of your eyes, to tut, and to turn your head the other way. No longer. The last time we ignored his incitement, it ended in murder. This time we will not let it happen."
During a cabinet meeting on Friday, the Prime Minister remarked: "I want to give you a fist to strike them with," seemingly referring to those protesting the government's judicial reforms. He added: "The same people who protested against the gas deal and the Covid vaccines - they are the same people who are protesting now. Just like they said that the gas deal would do damage - they are saying the reform will do damage. We have to strike down the lies."
Netanyahu's office later published a clarification, stating: "When the Prime Minister used the word 'strike,' he meant to strike down the false claims of those who are trying to spread panic, not to strike anyone physically."