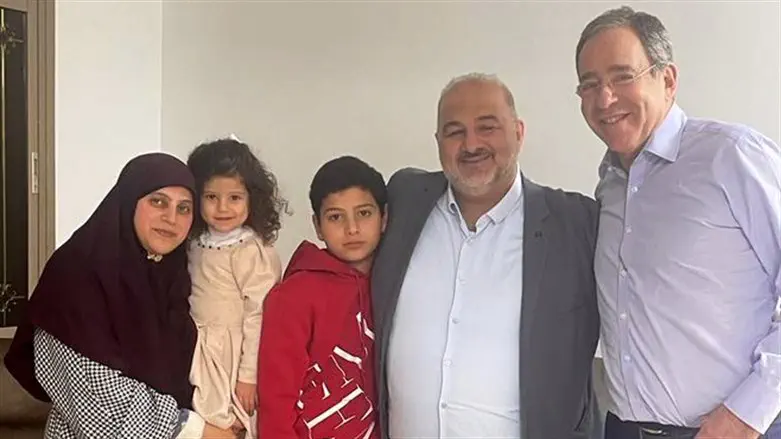 US Ambassador visits United Arab List Chairman Abbas
Courtesy
United States Ambassador to Israel, Thomas Nides, visited United Arab List Chairman MK MK Mansour Abbas, who represents the Islamic Movement in Israel's southern branch, at his home in Maghar in northern Israel.
Later Saturday evening, the ambassador shared a picture from the visit on Twitter, writing: "Just celebrated my friend Mansour Abbas' son's birthday for a 2nd year in a row!! Love this family."
The first meeting between the two took place in December 2021, at the end of which Nides stated, "We discussed the challenges and the opportunities to advance economic development and to create a feeling of hope for the entire public so they could live together in a diverse and cooperative society."
In February of last year, Nides visited Abbas in his home, after which he wrote: "An amazing evening with Mansour Abbas and his family who opened their home for me for dinner. I like this guy."