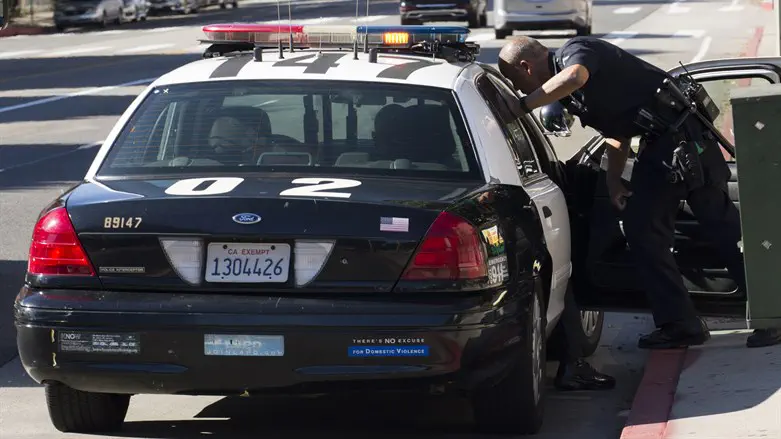 Los Angeles police California
iStock
The man suspected of shooting two Jewish men in a largely Orthodox Jewish neighborhood in Los Angeles has been arrested, police said Thursday night.
The suspect was taken into custody by the Los Angeles Police Department. His identity has not yet been released.
Police, including both the LAPD and Beverly Hills Police Department, along with the FBI, are investigating the shootings, which are now being treated as a potential hate crime, The Los Angeles Times reported.
The suspect was apprehended in Riverside County at 5:45 p.m. Thursday, just hours after the second shooting took place. Police found a pistol and a rifle during the arrest.
The first shooting took place at 9:55 a.m. Wednesday in the Pico-Robertson neighborhood of Los Angeles, near Beverly Hills.
A man in his 40s was wounded as he exited a local synagogue, Beth Jacob
A day later, at 8:30 a.m. Thursday, a man in his 70s was shot roughly half a mile away from the scene of the first shooting, shortly after he left Beth Jacob.
Authorities believe the suspect was responsible for both incidents.
Law enforcement officials told The Los Angeles Times that the suspect has a history of animus towards Jews
Just hours earlier, police and Jewish leaders had said there was no evidence the shootings were hate crimes.