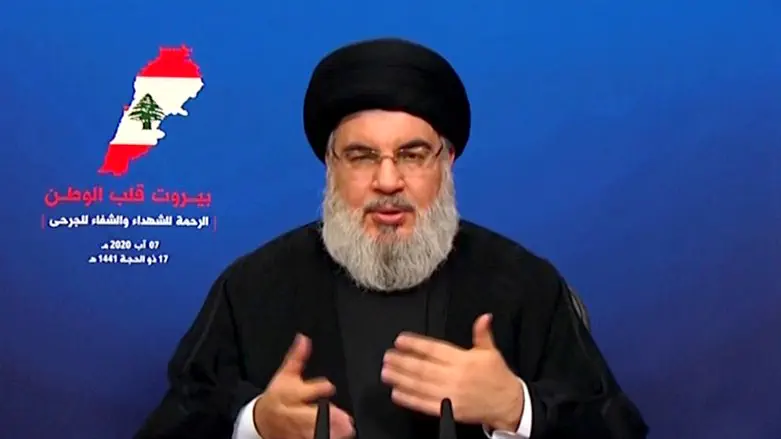 Hassan Nasrallah
Reuters
Hassan Nasrallah, the leader of the Hezbollah terrorist organization, rejoiced over the divisions that have arisen in Israeli society over the government's planned judicial reforms and said in a televised address that this heralds the end of the Jewish State, Kan News reported.
Nasrallah said in his speech: "The situation in the enemy's entity is unprecedented on the internal level, the strategic environment and the current foolish government are pushing matters into two major clashes, the first internally in Israel and the second with the Palestinians, and it may extend throughout the region."
"For the first time in the Zionist entity, we hear talk from the president of the entity, former prime ministers, and former defense ministers, all of whom talk about civil war, bloodshed, the imminence of an explosion and emigration. The head of the occupation entity himself acknowledged his fears of an imminent internal explosion and the collapse of the entity," he said.
The terrorist leader added that Israeli leaders have expressed concern that the country, which will soon celebrate its 75th Independence Day, will not survive until its 80th birthday. "The biggest threat to us in the region, god willing, will not last 80 years."
Nasrallah also threatened violence if there is any delay in the implementation of the maritime border deal the previous government under former Prime Minister Yair Lapid last year.
"If there is procrastination regarding the issue of oil and gas from Lebanese waters, will we allow Israel to continue extracting oil and gas from Karish? I tell you never, this means if you want us to starve, we will kill you, and I thought well of what I said," he said.