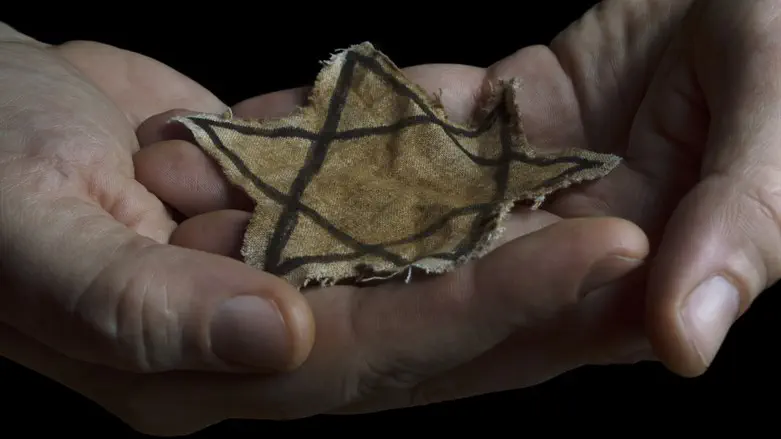 Holocaust
iStock
Responding to a call to ensure a British Holocaust survivor had a minyan at her funeral, 40 men from the local Jewish community attended the burial ceremony for 91-year old Betty Shane.
Eight woman who did not know Shane also attended her funeral to pay their respects, the UK Jewish News reported.
The strangers attended the funeral after a request from the Association of Jewish Refugees (AJR) to be present at Shane's funeral so there would be a minyan and mourners.
Shane died tragically in a fire at the age of 91. She had almost no family or relatives.
The AJR has assisted around 800 survivors in the UK, describing itself as a "national charity supporting Holocaust refugees and survivors living in Great Britain."
The organization had put out a call for 10 mourners in order to form a minyan so that Shane could be buried at Bushey Old Cemetery in Hertfordshire. Instead, the community came together and provided four times that number.
AJR CEO Michael Newman described Shane as "a former teacher, with a passion for English, she was a lovely and cultured lady with a deep interest in poetry and literature and wrote her memoirs about her time in Israel in the 1950s."
"She was also determined to ensure that her father, who was murdered at Auschwitz, was remembered," Newman told the news outlet. "It was our honour and privilege to support her with our holistic social welfare services."