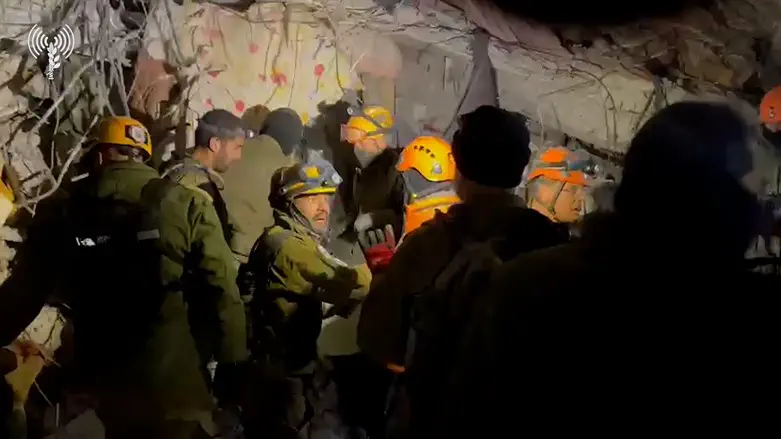 IDF delegation in Turkey
IDF Spokesperson
Despite freezing temperatures and exhaustion, the Israeli "Olive Branches" delegation of 150 rescue workers has been working around the clock alongside delegations from around the world to provide aid to those affected by Monday's devastating earthquakes in eastern Turkey.
According to the IDF, over the past day, the humanitarian aid delegation rescued ten people in the disaster-stricken area. Rescue and medical teams are proceeding with their efforts to locate and rescue those still trapped under collapsed buildings.
Lt. Col. Doron Ziv, a member of the IDF Homefront Command delegation, described the operation to Radio 103 FM's Nissim Mishal and Guy Peleg: "There are a few dozen delegations, but most consist of between eight and fourteen people, along with a few dogs. Our delegation stands out with regard to its scope and makeup. We have 150 rescue workers, and now a field hospital is being set up, and that's really a game changer. The amount of personnel Israel sent is equivalent to many of the other overseas delegations combined."