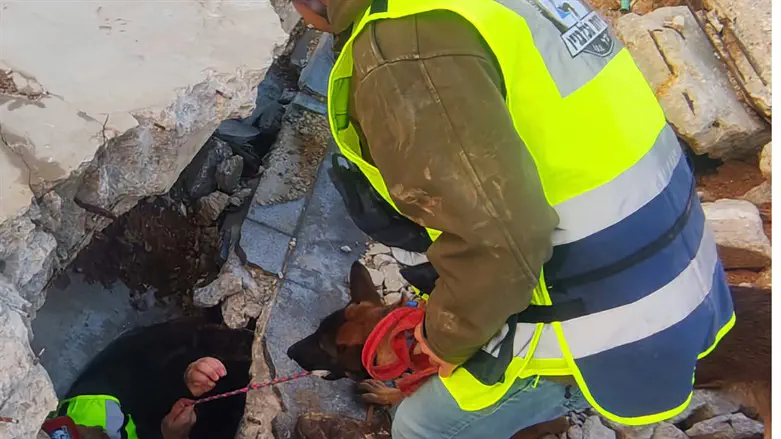 IDU volunteers train in wet weather
Israel Dog Unit Public Relations
As part of the effort to better prepare for mass casualty incidents such as building collapses, the Israel Dog Unit (IDU), a nonprofit specializing in search and rescue, trained today in rescuing victims trapped by a collapsing building.
The exercise was conducted at a training site maintained by Magen Disaster and Emergency Management Inc., a firm specializing in disaster recovery, to simulate such an incident.
IDU director Yekutiel Ben-Yaakov commented: "In light of the tensions in the south, it is of particular importance to train dogs to locate those trapped alive under the ruins, whether the collapse is due to a natural disaster or a missile attack. Today's stormy weather added another aspect to the exercise. We see It is of utmost importance that the dogs be exposed to every type of weather and every climate, and with God's help we will be able to respond to every situation and every scenario."