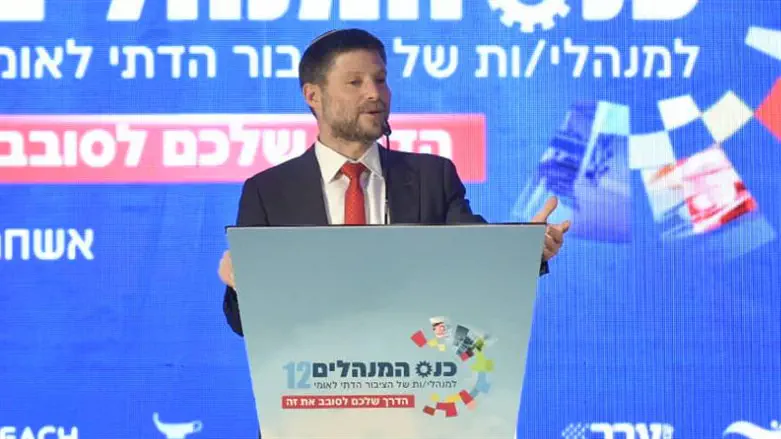 Bezalel Smotrich
Damka Productions
Finance Minister Bezalel Smotrich has signed a double offset of NIS 100 million to be deducted from funds transferred to the the Palestinian Authority.
The funds are derived from tax revenues Israel collects on behalf of the PA. Until now, the Finance Ministry has been offsetting a sum identical to that paid by the Palestinian Authority to terrorists (or their families) who murder Jews.
"For the first time ever, I signed a double offset of tax revenues, deducting twice the amount of money that the PA transfers to terrorists' families," Smotrich announced on Wednesday. "We have deducted NIS 100 million instead of 50, as was done until now.
"Furthermore, an additional 200 million shekels will be transferred to the families of terror victims," Smotrich added. "The PA sponsors terrorists, but now the State of Israel is saying: enough. Israeli citizens will not be part of this farce."