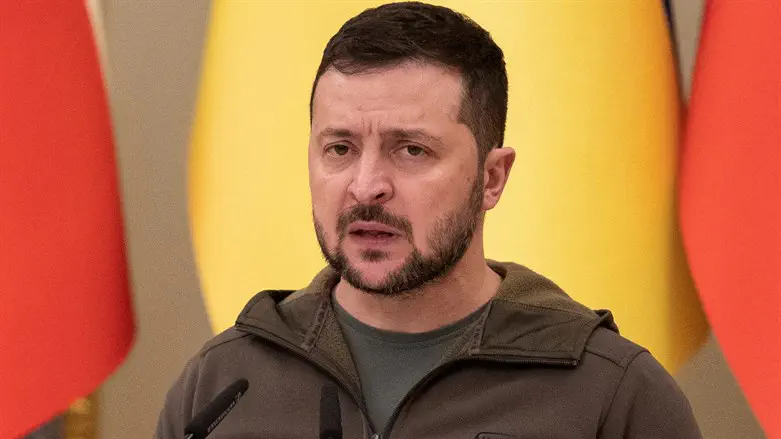 Volodymyr Zelenskyy
REUTERS/Viacheslav Ratynskyi
Ukrainian President Volodymyr Zelenskyy marked International Holocaust Remembrance Day on Friday and had a message to the world: Indifference kills.
"Today, as always, Ukraine honors the memory of millions of victims of the Holocaust. We know and remember that indifference kills along with hatred. Indifference and hatred are always capable of creating evil together only," he said, according to CBS News, addressing US and European diplomats who attended the memorial service amid Russia's ongoing war against his country.
Zelenskyy spoke at the Babyn Yar memorial near Kyiv on the 78th anniversary of the liberation of Nazi Germany's Auschwitz concentration camp in Poland.
"We repeat it even more strongly than before: never again to hatred; never again to indifference," he added. "The more nations of the world overcome indifference, the less space there will be in the world for hatred."
Early in the Ukraine war, the Babyn Yar Holocaust Memorial Center was damaged in a Russian air strike, which targeted a television tower next to the center in Kyiv, killing five people.
The Auschwitz Museum in Poland chose not to invite Russian representatives to their official ceremony on Friday marking International Holocaust Remembrance Day, citing Russia's ongoing assault on Ukraine.
"Russia will need an extremely long time and very deep self-examination after this conflict in order to return to gatherings of the civilized world," Piotr Sawicki, a spokesman for the museum, said.