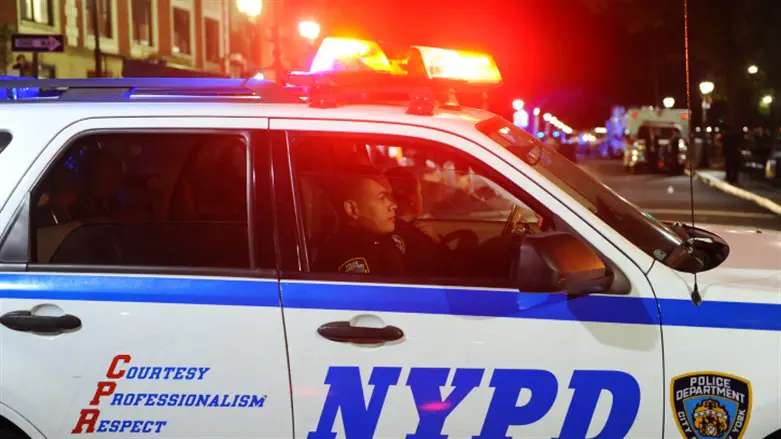 NYPD (file)
Mendy Hechtman/Flash90
In response to the terrorist attack at the synagogue in Neve Yaakov, in which seven people were killed, the NYPD announced that it is increasing patrols across New York City, including at synagogues, Yeshiva World News reported.
Inspector Richie Taylor, the NYPD Commanding Officer of Community Affairs, told the news outlet that the NYPD Chief of Department Jeffrey Maddrey ordered extra officers to patrol outside synagogues and other houses of worship across the city.
The increase in patrols is said to be city-wide. The NYPD told Yeshiva World News that it is not in response to a specific threat but rather being done as a precaution.