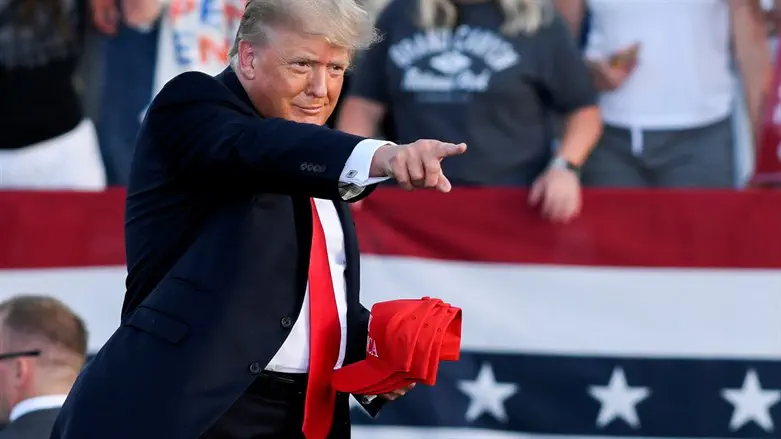 Donald Trump
Reuters
A Canadian woman pleaded guilty on Wednesday to mailing a threatening letter containing the poison ricin to then-US President Donald Trump at the White House, The Associated Press reported.
The letter from Pascale Ferrier directing Trump to "give up and remove your application for this election," was intercepted at a mail sorting facility in September 2020, before it could reach the White House.
The 55-year-old Quebec woman also pleaded guilty to sending similar threatening letters to Texas law enforcement officials. She is expected to be sentenced to 262 months in prison, just short of 22 years, under the terms of a plea deal with prosecutors. A sentencing hearing is set for April.
"There is no place for political violence in our country, and no excuse for threatening public officials or endangering our public servants," the US attorney in Washington, Matthew Graves, said in a statement quoted by AP.
Prosecutors said Ferrier made the ricin, a potentially deadly poison derived from processing castor beans, then mailed it to Trump with a letter that referred to him as "The Ugly Tyrant Clown" and read in part: "If it doesn't work, I'll find better recipe for another poison, or I might use my gun when I'll be able to come. Enjoy! FREE REBEL SPIRIT."
She was arrested trying to enter a border crossing in Buffalo, New York, carrying a gun, a knife and hundreds of rounds of ammunition, authorities said.
Ferrier pleaded guilty to violating biological weapons prohibitions in two separate criminal cases filed in Washington and Texas.
Ricin is a highly toxic compound extracted from castor beans that has been used in terror plots. It can be used in powder, pellet, mist or acid form. If ingested, it causes nausea, vomiting and internal bleeding of the stomach and intestines, followed by failure of the liver, spleen and kidneys, and death by collapse of the circulatory system.