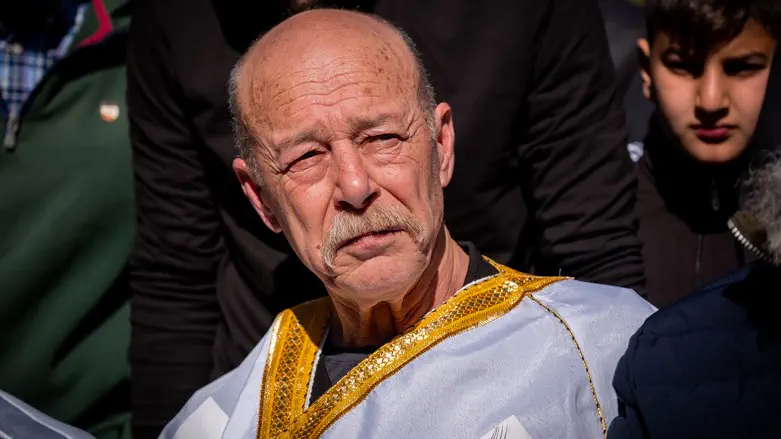 Maher Younes
Fadi Amun/Flash90
The terrorist Maher Younes was detained and taken for questioning on Saturday after he shared support for terrorism on social media, according to Kan News.
Younes, who was released Thursday after 40 years in prison, was detained together with his brother Mudar. The two arrived at the police station after being told to either come in for questioning or be arrested by police.
The Police Department stated: "Tonight, Israel Police detained two suspects who came to the Iron police station on the suspicion that they represented a public nuisance. In addition, the content will be sent to the prosecution for examination and to gather evidence of violating the Terror Law by showing support or encouragement for acts of terror."
National Security Minister Itamar Ben-Gvir commented: "Over the weekend, I led a strict policy of fighting terror support, and through an effective police operation, inciteful celebrations of support for terror were prevented for the first time in many years. Under my watch, I will not allow tents, flags, and terror celebrations.
The terrorist Maher Younes's repeated incitement is additional proof of the importance of the death penalty for terrorists. Until we pass this important law, we will continue to fight a stubborn war against terror support and incitement."