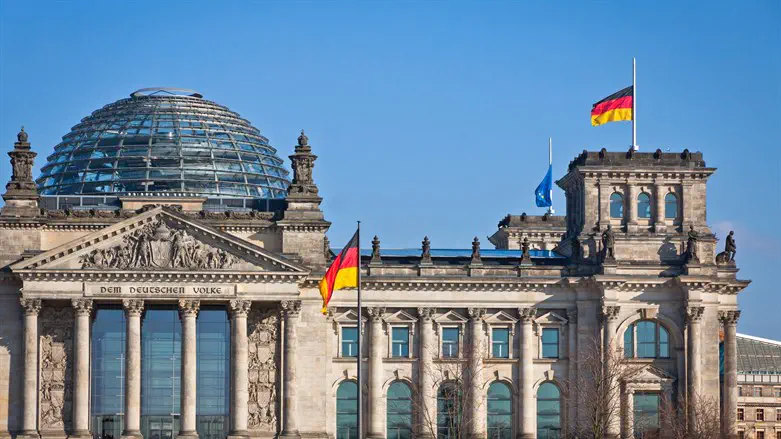 Germany's Bundestag
iStock
Germany's Commissioner for Jewish Life in Germany and the Fight against Antisemitism, Felix Klein, highlighted the fact that the fight against antisemitism will not go away any time soon.
In times of crisis people are particularly susceptible to supposedly simple answers such as those offered by antisemitism, Klein said during a meeting of the Bundestag Human Rights Committee.
"Whether it is the Ukraine war, the energy crisis, inflation or the Corona pandemic – crises provide a breeding ground for such ideas," Klein said. "Conspiracy narratives, Holocaust trivialization and criticism of Israel have long since spread not only on the political fringe, but have reached into the middle of society and can also be found in intellectual, academic milieus. This threatens democracy in Germany as a whole."
The number of online hate posts has recently risen massively in Germany, and the number of criminal offences had reached a peak of more than 3,000 in 2021, he said, referring to statistics from the Federal Criminal Police Office.
The first National Strategy against Antisemitism, which the German government adopted in November 2022, should contribute to countering antisemitism at all political and social levels, Klein explained.
For the first time, it deliberately addresses everyone, defines five fields of action. Klein emphasized the importance of countering hatred on the internet. He also called for the fight against antisemitism to be placed even higher on the European agenda.
The fact that there are efforts in EU member states such as Finland to ban circumcision and slaughter is worrying, as it threatens the basic conditions for Jewish life, Klein said.
There is also a need for action in Germany to protect the Jewish community, for example, in the legislation on public holidays, which only covers Christian holidays, such as when academic exams take place on Shabbat.
In the subsequent discussion with the antisemitism commissioner, MPs from the Social Democratic Party and the Greens addressed the spread of antisemitism on the left, such as in the climate change movement, and asked about strategies against the spread of conspiracy theories.
A member of the Left parliamentary group addressed the difficulty of combating antisemitism in view of the increasing lack of contemporary witnesses from the Nazi era.