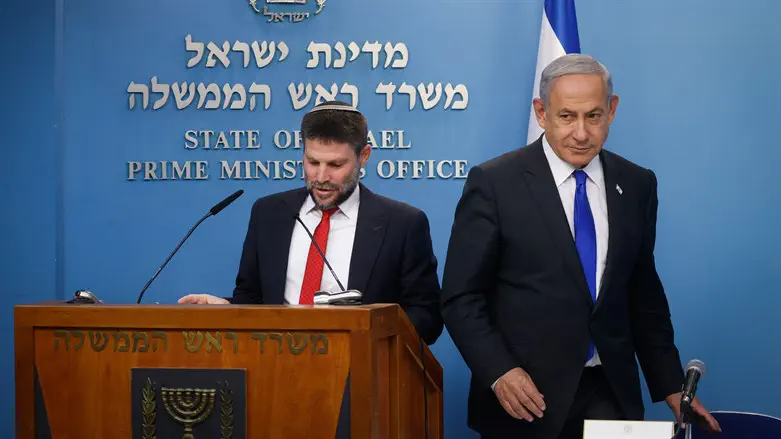 Who's really in charge?
Olivier Fitoussi/Flash90
"Netanyahu assured U.S. he'd curb the far right," is a Washington Post headline on Thursday. "Has he already lost control?"
The article quotes Alon Pinkas, a former Israeli consul in New York, who told the newspaper that, "Netanyahu's partners know he's the weakest he's ever been, so they're holding him hostage." It also accords weight to the views of various left-wing academics, including Yoav Fromer, head of Tel Aviv University's Center for the Study of the United States, who opined that, "If this government falls apart, there's a chance [Netanyahu] will go to jail," and claimed that the premier "no longer has legitimacy," despite having conclusively won the November election.
According to the article, the Biden administration is "quietly recalibrating" its stance toward Israel and has warned Netanyahu that his ambitions to achieve normalization with Saudi Arabia could prove far harder to realize if he "undermines ... shared values."
"My approach is that you, Prime Minister Netanyahu, want to get big things done - and we want to get big things done," U.S. Ambassador to Israel Tom Nides told The Washington Post. "But if your backyard is on fire, then we can't get anything done."
Nides cited recent controversies including that sparked by National Security Minister Itamar Ben-Gvir's visit to the Temple Mount, saying, "Every minute I'm talking about problems with the Temple Mount / Haram al-Sharif, the [West Bank] outposts ... when we could be talking about other things."