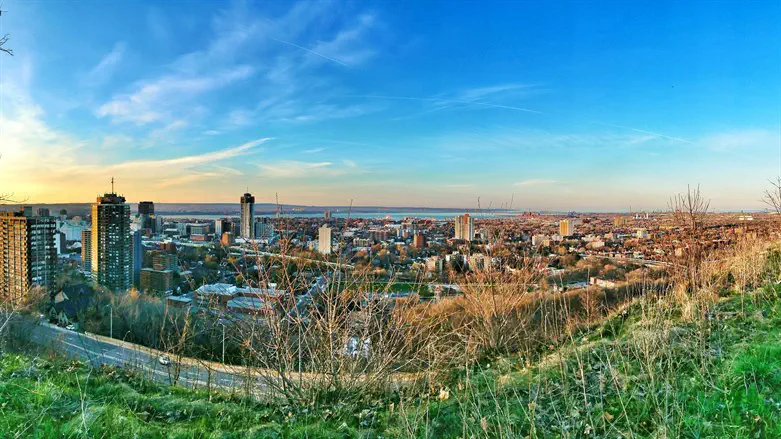 Ontario
iStock
The township of Puslinch, Ontario has finally changed the name of a street associated with the Nazis.
Swastika Trail has officially been renamed Holly Trail after a years long legal fight.
"After decades of advocacy, outreach, and struggle, we are encouraged that Puslinch Township has renamed Swastika Trail – taking a first step towards an inclusive future for our community," Randy Guzar, who lives on the street, told CambridgeToday.
Puslinch township council voted 4-1 in October to rename the street. The process involved removing the old name from all documents and ensuring the new name was used in its place, including on taxes, address databases, maps and emergency response systems, Guelph Today reported.
"I am grateful for the support of fellow Puslinch residents and Canadians from across the country who offered their support through petitions, statements, deputations, and letters – to name a few. Each of them has made a lasting contribution to our community," Guzar said.
The campaign to change the name picked up in 2021 when Guzar and other residents of the street convinced Cambridge MP Bryan May to take their petition with 1,800 signatures to the House of Commons.
Friends of Simon Wiesenthal Centre also became involved, urging Puslinch councilors to vote for the name change.
But some residents on the private street were against the renaming, pointing out that the road was given its name in the 1920s, a decade before the existence of Nazi Germany.
Guzar and others successfully lobbied for the change, noting that the street's history was irrelevant to its name's link to the Holocaust.
"In this time where hatred continues to spread, it was critical that our municipality act in a manner which showed its opposition to discrimination. While there is no simple means of ending hatred, we can each do our part to make the world a little bit safer – and that's what a majority of our council voted to do," he said.