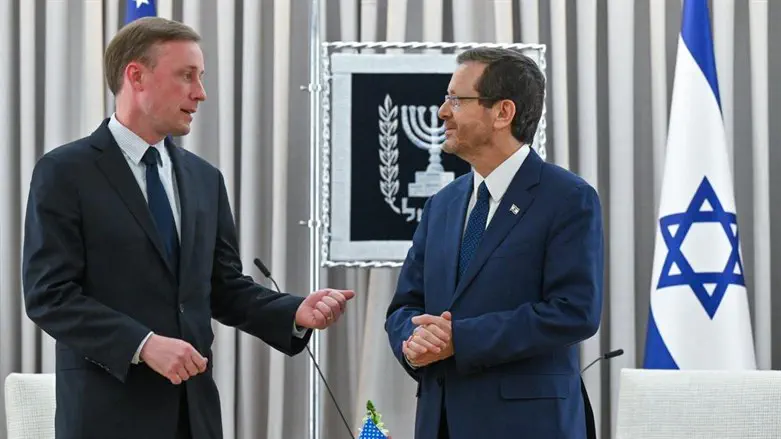 Herzog and Sullivan
Kobi Gideon/GPO
President Isaac Herzog met with U.S. National Security Adviser Jake Sullivan, who landed this evening for a visit to Israel. This is the fourth meeting between President Herzog and Sullivan
The President said at the start of the meeting: "I am pleased to welcome U.S. National Security Advisor Jake Sullivan, a great friend of Israel and expert on world, security, and Middle East affairs. The U.S. is Israel's closest and most important ally, and he comes at the right time, as we meet so many challenges together."
First they held an extended political meeting with the participation of the president's advisers, and then the two held a private meeting.
In their meeting, which took place in a warm atmosphere, they discussed the strong partnership between Israel and the United States, beyond political parties and individual governments, and ways to deepen the strategic cooperation between the countries.