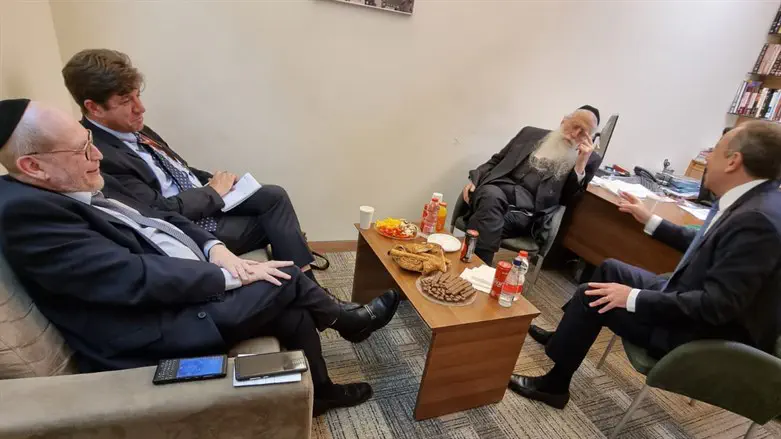 Minister Porush meets Amb. Nides
no credit
Jerusalem and Tradition Minister Meir Porush (United Torah Judaism) met today (Tuesday) with US Ambassador to Israel Thomas Nides at his Knesset office in Jerusalem.
Rabbi Aharon David Davis, the director of the Agudat Israel faction's foreign relations department, also participated in the meeting.
The topics which were discussed during the meeting including the composition of the new government, the reform of the judicial system, Israel-US relations and the strengthening of the relationship between the US embassy and the haredi population in Israel.
Porush explained why his party believes the judicial reforms proposed by Justice Minister Yariv Levin are necessary. "The majority of the people have lost faith in the Israeli judicial system and voted in favor of the reforms in the last elections."