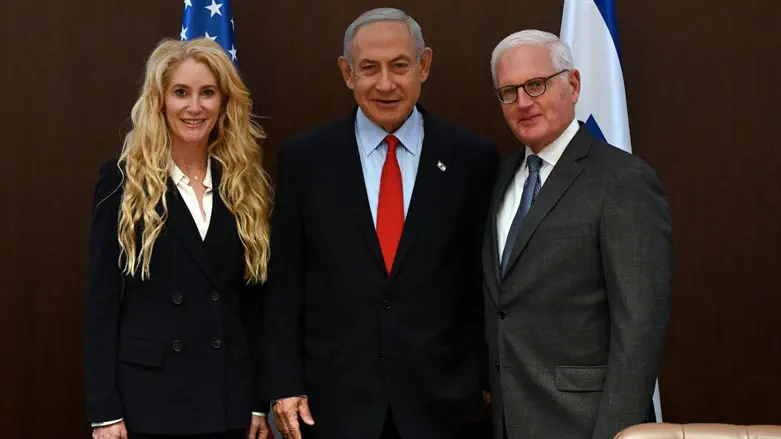 Netanyahu meets Betsy Korn and Howard Kohr
Prime Minister's Office
Israeli Prime Minister Benjamin Netanyahu met with leaders of the American Israel Public Affairs Committee at the Prime Minister's Office Tuesday.
In his first meeting with AIPAC officials since he returned to office last month, Netanyahu met with AIPAC President Betsy Korn, AIPAC CEO Howard Kohr, and Cameron Brown, director of AIPAC-Israel.
In a brief statement released by the prime minister's office summarizing the meeting, a spokesperson for Netanyahu said the prime minister highlighted Iran and the US-Israel relationship.
"Prime Minister Netanyahu emphasized that the main struggle has been – and remains – with Iran, and thanked the senior AIPAC officials for their contribution to strengthening the bond between the US and Israel."
Last July, Korn and Kohr met with then-Prime Minister Yair Lapid, just nineteen days after he took office.