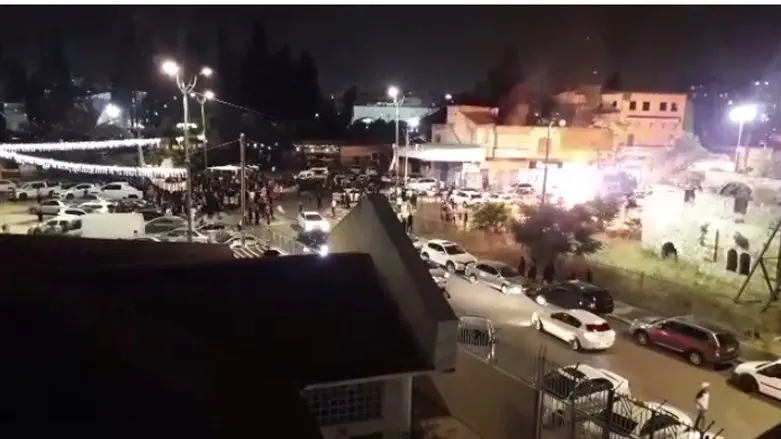 Ramat Eshkol
Gabai family
Arabs on Sunday evening threw rocks at the home of a Jewish family in the Ramat Eshkol neighborhood in Lod. Miraculously, there were no injuries or damages.
The apartment at which the rocks were thrown was previously broken into and vandalized during the riots in May 2021.
Makor Rishon reporter Shilo Freid reported that, during Shabbat, a five-year-old Jewish boy was attacked by Arab boys in Ramat Eshkol.
This past November, the police apprehended a group of children aged 7 to 12, including three boys and a girl, who committed property crimes and robbery in Lod. The saga began with the receipt of a complaint at the Lod station regarding a 12-year-old minor who was attacked by four children who tried to rob him of his scooter.
A day later, a report was received from a woman in her 60s about a group of children who threw rocks at her and tried to steal her personal purse, but failed and fled the scene.
Later, the Israel Police's 100 hotline received a report about four minors running amok and distracting citizens near an ATM in the city. A woman reported that the minors tried to steal a purse containing money that she had previously withdrawn from the ATM.
Lod police officers immediately arrived at the scene and located the children, one of whom was wearing a black ski mask. In light of their young age, which is below the age of criminal responsibility, a report was sent to local authorities and the parents of the minors were summoned accordingly.