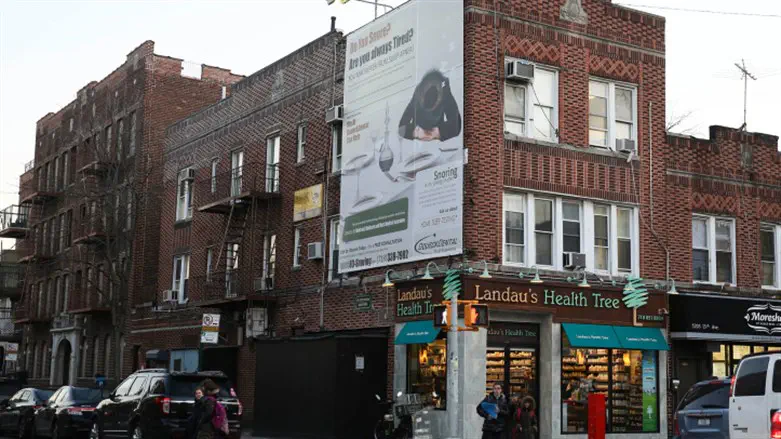 Brooklyn, NYC (illustrative)
Nati Shohat/Flash 90
A Jewish man was murdered in the Marine Park section of Brooklyn on Tuesday night, according to the Flatbush Scoop.
The man, named by the NYPD as Nissan Shalom, was stabbed to death after getting into an altercation with another man at a restaurant on Flatbush Avenue, Yeshiva World News reported.
The NYPD released a statement that they are in the process of searching for the suspect in the murder, confirming that he is alleged to have stabbed Shalom to death.
Shalom was rushed by first responders to Kings County Hospital nearby. But he succumbed to his injuries.
The victim, 30, became involved in an argument with the attacker at approximately 8:15 p.m. on Tuesday outside the Kaché Restaurant and Lounge, Boropark24 reported.
After stabbing Shalom, the suspect fled in the direction of Quinton Road, throwing the knife away as he ran.
Chessed Shel Emes arrived on Wednesday to remove any traces of blood from the crime scene and to prepare the victim for burial.
No further information has been released about what led to the attack.