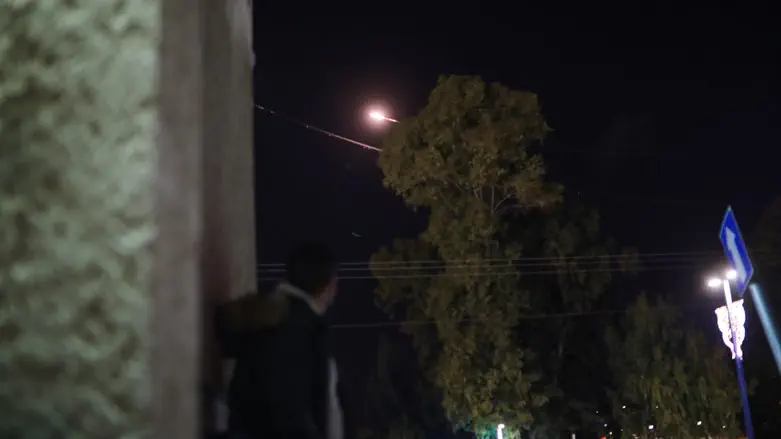 rocket attack (archive)
Hadas Parush/Flash90
Terrorists launched a rocket from the Gaza Strip towards Israel this evening (Tuesday) which exploded inside Gaza.
The rocket was launched towards an open area in the Eshkol Regional Council and no red alert siren was activated in accordance with the warning policy of the Home Front Command.
The IDF stated that "a failed rocket launch that fell in the Gaza Strip was identified tonight (Tuesday). In accordance with standard operating procedures, an alert was not activated. Full routine continues on the Israeli home front."
No terrorist organization claimed responsibility for the launch, but it is believed that it was carried out in response to the ascent to the Temple Mount by National Security Minister Itamar Ben-Gvir. The IDF is prepared for a scenario in which firing will take place from the direction of the Gaza Strip and Iron Dome batteries have been deployed in the Gaza envelope.
The Hamas terrorist organization warned yesterday that it would not "stand idly by" in response to Ben-Gvir's visit to the Temple Mount.
Palestinian Authority chairman Mahmoud Abbas has, through the United Arab Emirates, sought to convene the UN Security Council to discuss the issue of Jews visiting the Temple Mount, which is the holiest site in Judaism. The UAE, which is currently on the council, has called for such a discussion. Japan, which currently holds the presidency of the Security Council, will make the decision on whether to hold such a discussion or not.