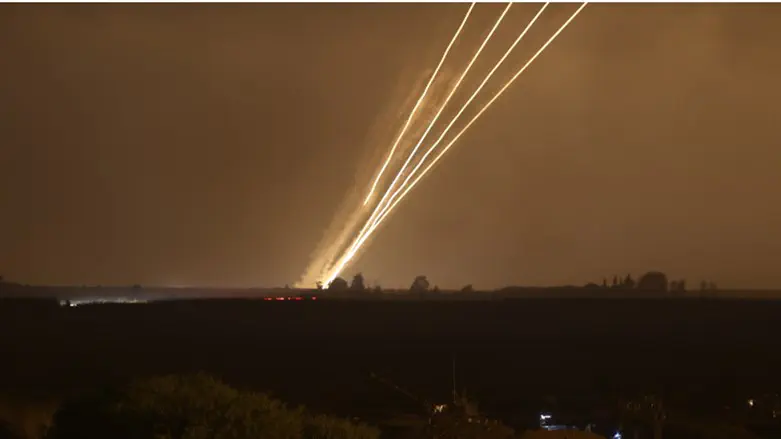 Rocket attacks
Nati Shohat/Flash90
Warning sirens were sounded in multiple towns in southern Israel Thursday night.
The sirens were reported in the towns of Nirim, Ein HaShlosha, and Kissufim, all of which are located near the Gaza frontier in the western Negev.
An IDF Spokesperson's Unit said at least one rocket was fired from the Hamas-ruled Gaza Strip towards Israel.
The rocket exploded in midair, with the debris landing in an open field, with no reports of injuries or damage.
According to a statement by the IDF, the rocket was intercepted by an Iron Dome missile.
"The IDF confirms now that the rocket was indeed successfully intercepted by the IDF Aerial Defense Array," the statement said.
Three other rockets were fired, but failed to cross into Israeli territory, landing inside the Gaza Strip.
The attack is believed to be in response to the elimination of Islamic Jihad terrorist Farouk Salameh earlier on Thursday.
Salameh, 28, was involved in the May 15th terror attack that left police officer Noam Raz dead.
After Salameh refused to surrender to Israeli forces, a gun battle broke out, culminating in Salameh's elimination.