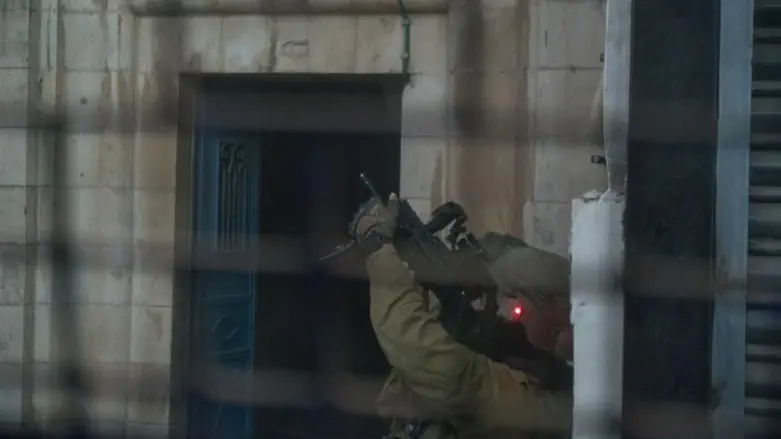 IDF operates in Jenin
IDF Spokesperson's Unit
Undercover agents of the Border Guard and IDF soldiers on Monday evening arrested, under the direction of the Israel Security Agency (Shin Bet), two suspected terrorists in the Jenin refugee camp while exchanging gunfire with terrorists who opened fire at them.
There are no injuries to the Israeli forces.
When the security forces entered Jenin, live fire was opened towards by a number of terrorists. The forces responded with live fire. Several hits on armed terrorists were detected. Palestinian Arabs said one the terrorists was killed.
The Border Police officers continued the operational activity and arrested two suspects who were transferred to the Shin Bet for questioning.
During the operation, a gun, cartridges, M-16 bullets and cash were seized by the forces.