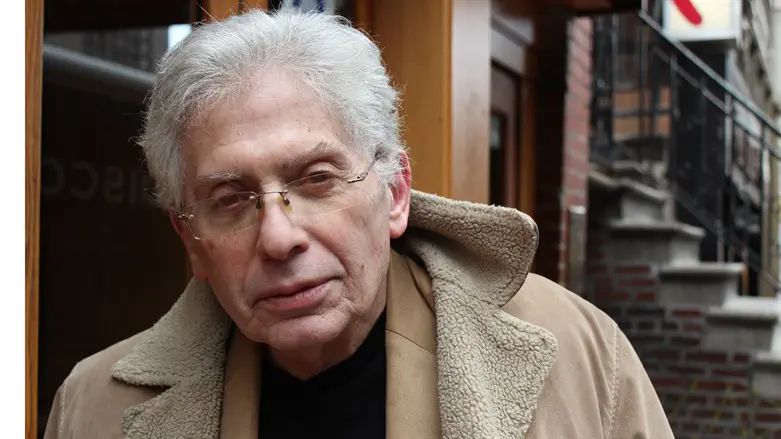 JackEngelhard
צילום: מתוך האתר האישי
A six-year-old Israeli boy, Matan Zinman, was fatally injured while travelling with his family on a highway in the Binyamin Region of Israel.
Not the end of the world, some would say.
Accidents happen.
Besides, the world has bigger problems…Russia, China, Iran, and back here in the US, inflation, corruption, crime…all that just for starters.
No wonder the story of Matan and the Zinman family gets no traction in the United States, and no coverage anywhere else in the world.
(For an Arab child, this would be Front Page, The New York Times.)
In Israel itself, yes, some attention is being paid by the press. But for the fullness of it all, there is only INN/Arutz Sheva.
The Zinman family
Courtesy of the family
That is where you will read all about it and share the broken heart of Haim Zinman, father of the fallen son, and husband to wife Rivka Atara and other children of theirs who were injured in the "accident" and being treated in various hospitals for a head-on collision that Haim and Rivka insist vehemently was intentional and no accident.
For Haim Zinman, this is the end of the world and for the rest of us who have parental instincts and human feelings, there is no story bigger than this.
Life goes on…but not for a father whose son has been taken. Nothing is more precious: "Absalom, my son, my son, would that I had died for thee."
As his wife and family recuperate, Haim Zinman wants no doubt for the cause of his misfortune.
He says, "When looking at the facts, this was no car accident. We want the case to be investigated."
So does his wife, Rivka, who was driving.
Plainly, what she saw was a car occupied by Palestinian Arabs coming to hunt them down through a ramming process.
Over the years, ramming has been quite the thing among Palestinian Arabs. It's how they manifest their grievance for the "catastrophe."
It's how they keep themselves inflamed from one "peace process" to the other and prepare themselves for two-state solutions.
This is their war between the wars, against Jewish civilians, a grudge against Jews that keeps being passed along from one generation of Palestinian Arabs to the next.
This was illustrated most recently by PMW, Palestinian Media Watch, which shows how the Palestinian Authority "trains and recruits hundreds of child terrorists."
Exactly so say both Haim and Rivka Zinman. "This was a terror attack."
"The vehicle made a sharp turn towards me," says Rivka, "and accelerated."
She tried to brake, but it was too late.
We've yet to hear a condemnation from Israel's "peace partner" PA "chairman" Mahmoud Abbas. Nor from his friend Joe Biden.

From stone throwing to ramming and other tactics, Israelis face uncertainties every time they hit the roads.
Even so in districts, like Binyamin, where Arabs supposedly live "harmoniously" with their Jewish neighbors.
Just the other day, as reported here, "Six east Jerusalem Arab schools have been put on conditional license due to textbook incitement against Israelis."
(Why is "east" Jerusalem specified when ALL Jerusalem is in fact the undivided capital of the Jewish State?)
So on it goes.
Will there be an investigation, not only for the Zinmans, but for the nation?
Arab incitement, Islamic terror, these are facts, no accidents.
New York-based bestselling American novelist Jack Engelhard writes regularly for Arutz Sheva.
He wrote the worldwide book-to-movie bestseller "Indecent Proposal," the authoritative newsroom epic, "The Bathsheba Deadline," followed by his coming-of-age classics, "The Girls of Cincinnati," and, the Holocaust-to-Montreal memoir, "Escape from Mount Moriah." For that and his 1960s epic "The Days of the Bitter End," contemporaries have hailed him "The last Hemingway, a writer without peer, and the conscience of us all." Website: www.jackengelhard.com
Engelhard books
J.Engelhard