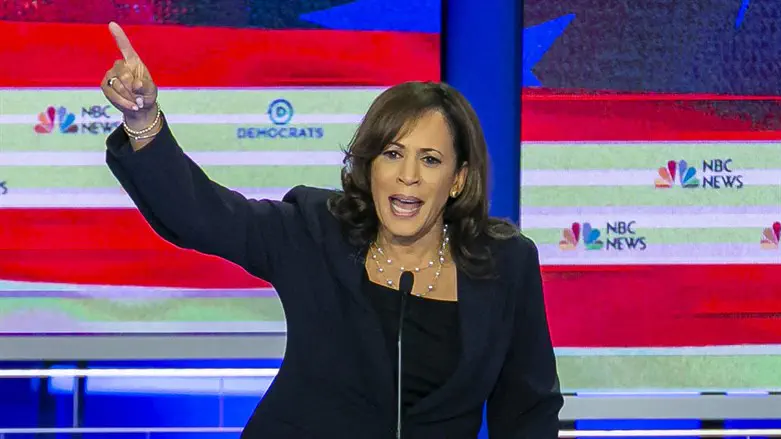 Vice President Kamala Harris
Reuters
A poll found that Democratic voters' top two choices to run for president in 2024 if Biden decides not to run a second time are Vice President Kamala Harris and California Governor Gavin Newsom.
The Thursday NewsNation-Decision Desk HQ poll asked respondents who they would want to run for president for the Democratic Party if Biden chose not to seek a second term as president.
Thirty-one percent chose Harris and 17 percent chose Newsom.
In third was Senator Bernie Sanders (I-VT), who previously ran for president in 2016 and 2020 and was the runner up when Biden received the nomination, with 13 percent. In forth place was Transportation Secretary Pete Buttigieg, with 10 percent.
Rep. Alexandria Ocasio-Cortez (D-NY.), Michigan Governor Gretchen Whitmer and Illinois Gov. J.B. Pritzker all fell below 10 percent.
The poll showed that 61 percent of those questioned, including 30 percent of Democrats, hoped Biden would not run in 2024, The Hill reported. A large majority also said that they did not approve of Biden's job performance.
A recent New York Times-Seina College poll also found that a majority (64 percent) of Democrats did not want Biden to run again.
The White House has continued to push back on claims Biden may not run again, saying he plans to be the Democratic nominee for 2024.