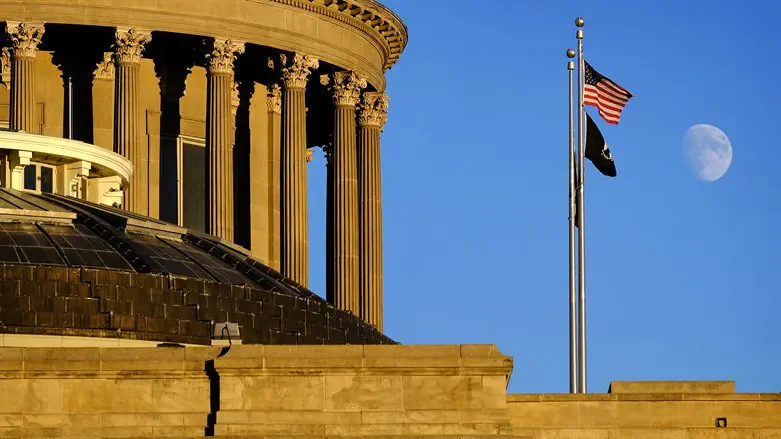 Idaho State Capitol Building
iStock
Boise, Idaho has experienced a troubling string of antisemitic incidents over the last nine months, with the latest occurring over the weekend.
According to the Idaho Statesman, there have been at least six incidents in Idaho, with three serious incidents between November and February.
In the most recent case, police said that swastikas were spray painted in northwest Boise over the weekend. They were discovered on a bike lane, Boise police said on Tuesday in an Instagram post. Officers painted over the hate symbols in coordination with the highway district.
"We appreciate the community reaching out to us about these hateful acts of vandalism and we take these matters very seriously, not just for the crime but for the fear it creates," Boise police said in the post.
"The Boise Police Department is committed to making this a safe city and a city for everyone," they added.
The antisemitic act was at least the sixth one to occur in the city of 462,000 in the last nine months. In only a four-month period, from November to February, antisemitic incidents were reported three times, including vandalism near the Anne Frank Human Rights Memorial.
In December 2021, antisemitic flyers were found in the city's North End featuring anti-Jewish conspiracy theories.
The uptick in antisemitism in Boise led to 23 religious and human rights organizations publishing a letter in January condemning the incidents and demanding action.
"People throughout Idaho and the Northwest find all forms of hate and prejudice repulsive and are alarmed by the increasingly blatant demonstrations of antisemitism occurring in Boise," said the Latah County Human Rights Task Force letter.
The task force called on lawmakers, law enforcement and individual citizens to "speak up and take a united stand against hate."