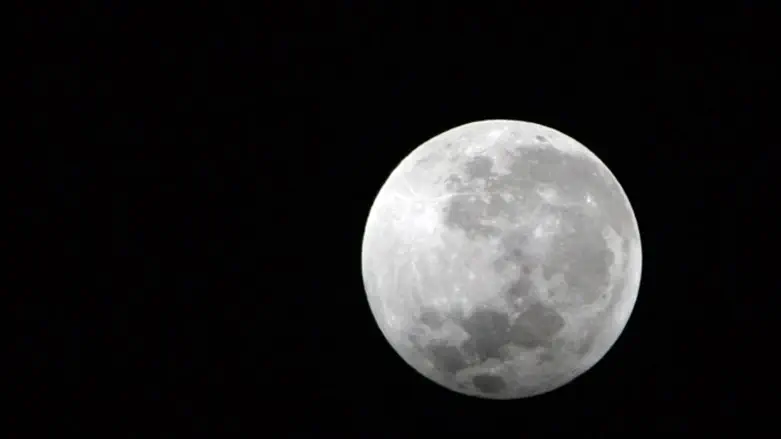 The Moon
Flash 90
The jacket that NASA astronaut Buzz Aldrin wore for the first moon landing sold at a Sotheby's auction on Wednesday for $2,772,500.
Sotheby's said the jacket was Aldrin's inflight coverall jacket, worn by him during his journey to the moon aboard Apollo 11, where he was the second astronaut to walk on the lunar surface after Neil Armstrong.
The white jacket is adorned with the Apollo 11 mission emblem on a patch on the left side below Aldrin's name tag. On the left sleeve in an American flag. It is one of several items Aldrin has offered from his personal possessions for auction.
According to Deutsche Welle, the jacket is composed of Beta cloth, a fire resistant material NASA used in spacesuits after a fire killed three astronauts aboard Apollo 1 in 1967.
The auction house did not identify the high bidder but said that he had won after a lengthy bidding session between several interested parties.
"The exceptionally rare garment was chased by multiple bidders for almost 10 minutes before selling to a bidder on the phone," Sotheby's said in a statement.
Last week, Aldrin said: "After deep consideration, the time felt right to share these items with the world, which for many are symbols of a historical moment, but for me have always remained personal mementos of a life dedicated to science and exploration."
"I wore this Inflight Coverall Jacket... in the Command Module Columbia, on our historic journey to the Moon and back home again during the Apollo 11 mission," he explained.
In April 2019, Aldrin called Israel's Beresheet spacecraft "inspiring" after it failed to land on the moon due to a last-minute engine failure Thursday.
The second man on the moon tweeted: "Condolences to the Beresheet lander @TeamSpaceIL for what almost was! Communications were lost with the spacecraft just 150 meters (!!!) above the surface, and it couldn't quite stick the landing. Never lose hope – your hard work, teamwork, and innovation is inspiring to all!"
Beresheet crashed into the lunar surface after its main engine failed during landing procedures, bringing its four million mile journey to the moon to an unexpected end.