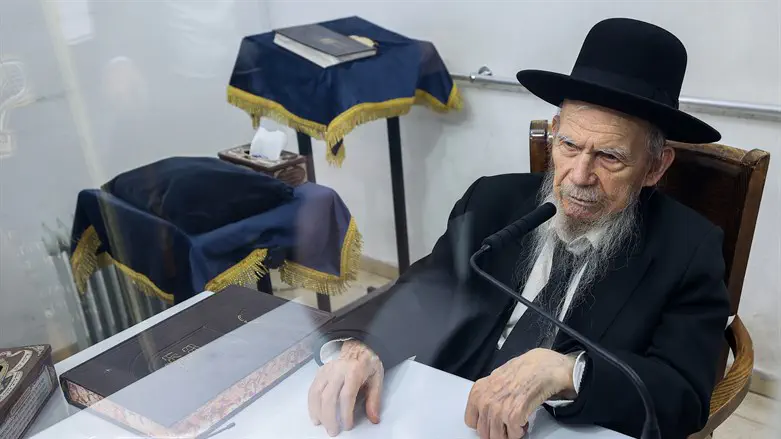 Rabbi Gershon Edelstein
Shlomi Cohen/Flash90
Rabbi Gershon Edelstein, a top Lithuanian-haredi rabbi and the dean of the Ponevezh Yeshiva, has been evacuated to the hospital days after contracting COVID-19 for a second time.
Rabbi Edelstein, 99, was taken Thursday morning to Mayanei Hayeshua Medical Center after he did not feel well. There, he will undergo a series of tests to determine his condition.
According to Kikar Hashabbat, Rabbi Edelstein suffered a mild cardiac event at 7:45a.m. on Thursday.
Behadrey Haredim reported that Rabbi Edelstein is doing well and praying the morning prayer in his hospital room. It is not yet clear if he will be released home or kept for observation.
Rabbi Edelstein's family has asked that the public pray for the recovery of Rabbi Yerachmiel Gershon, the son of Miriam.