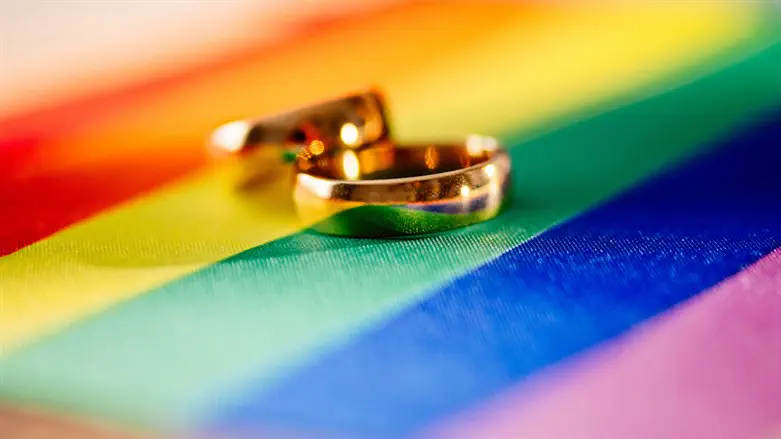 LGBT wedding
iStock
Rabbis from towns in the Binyamin Region on Wednesday published a letter protesting the LGBT weddings taking place at the Psagot Winery in Sha'ar Binyamin.
In their letter, the rabbis wrote, "Unfortunately, there is an issue in Binyamin, and recently two LGBT events took place in the hall of Psagot Winery in Sha'ar Binyamin. These events clearly contradict our eternal values and, G-d forbid, pull the ground out from under our hold on our land."
"This is spiritual assimilation and severe harm to the values of the Jewish family. We must work with all our might to prevent events such as these, and therefore we ask all those involved to do everything they can to prevent such cases from being repeated in the future.
"We will all strengthen the values of modesty and purity, which make us unique, and from their strength we will merit G-d's help and daily protection. We will increase mutual help and acting with respect and pleasantness to each other, and from this, we will see the fulfillment of Ezekiel the Prophet's words, 'And I will sprinkle clean water upon you, and you will be clean; from all your impurities and from all your abominations will I cleanse you.' (Ezekiel 36:25) And may it happen speedily in our days."
The letter is signed by rabbis from the towns of Kochav Hashahar, Beit El, Shvut Rachel, Harasha, Achiya, and Migron.
The Psagot Winery has not responded to a request for comment.