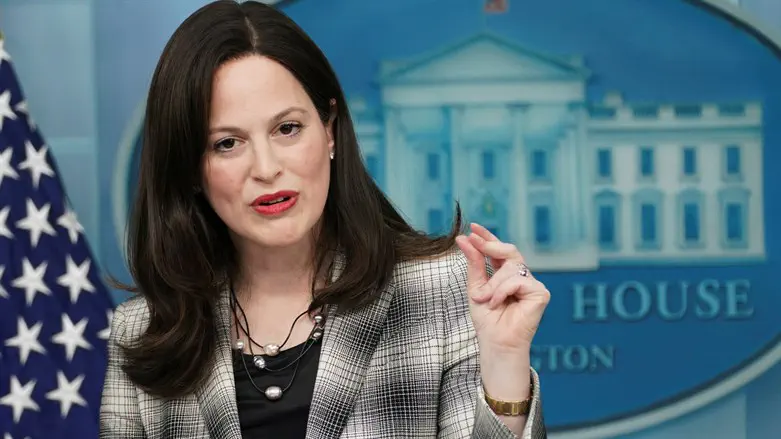 Anne Neuberger
צילום: רויטרס
A Biden administration advisor who is an Orthodox Jew is expected to join President Joe Biden during his visit to Israel this week, set to commence Wednesday afternoon.
According to a report by Yedioth Aharanoth Wednesday morning, the Deputy National Security Advisor for Cyber and Emerging Technology, Anne Neuberger, will join the presidential delegation upon its arrival in Israel, accompanying President Biden from Wednesday afternoon till his departure on Friday.
A native of Boro Park in Brooklyn, Neuberger is fluent in Yiddish, Hebrew, and Arabic, and is the granddaughter of Holocaust survivors. From 2009 to 2021, she served as a senior official in the National Security Agency, before being tapped to serve on the National Security Council.
Neuberger arrived in Israel last week, ahead of the presidential delegation, to take part in Tel Aviv University's Cyber Week conference.
Early Wednesday morning, President Biden departed from Andrews Air Force Base on Air Force One. The flight is expected to arrive in Israel at 3:30 p.m. Wednesday, beginning Biden's first visit to the Jewish state since taking office last year.
Biden will remain in Israel until Friday, when he will depart for Saudi Arabia for the second leg of his Middle East tour.