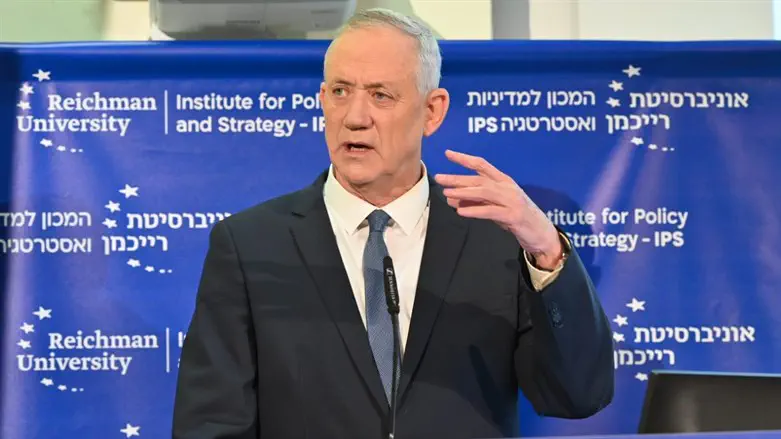 Benny Gantz
Photo: Ariel Hermoni/IMoD
Defense Minister Benny Gantz spoke Monday with Jordanian King King Abdullah II.
"This evening I wished His Majesty King Abdullah II and the Jordanian people a blessed Eid al-Adha. In our call, I emphasized the important ties and defense cooperation between our countries, which contribute to the security of both our nations and to the stability of the region," Gantz said,

"I conveyed my hope to meet again soon so that we may continue discussing common challenges and opportunities. In light of the holiday, may the bond between our people and between our establishments deepen and may our region enjoy peace and prosperity."
Earlier, Gantz spoke with the Bahrain Defense Forces Commander-in-Chief H.E. Field Marshal Sh. Khalifa bin Ahmed Al Khalifa.

Minister Gantz said: "It was a pleasure speaking with BDF Commander-in-Chief HE Field Marshal Sh. Khalifa bin Ahmed Al Khalifa. I wished him and the people of Bahrain Eid al-Adha Mubarak. I conveyed my humble blessings to His Majesty the King, as well as my appreciation for his vision and leadership.

"I also took the opportunity to emphasize the growing defense, economic and civilian ties between our countries. Our partnership is critical to ensuring peace and stability in the Middle East region."