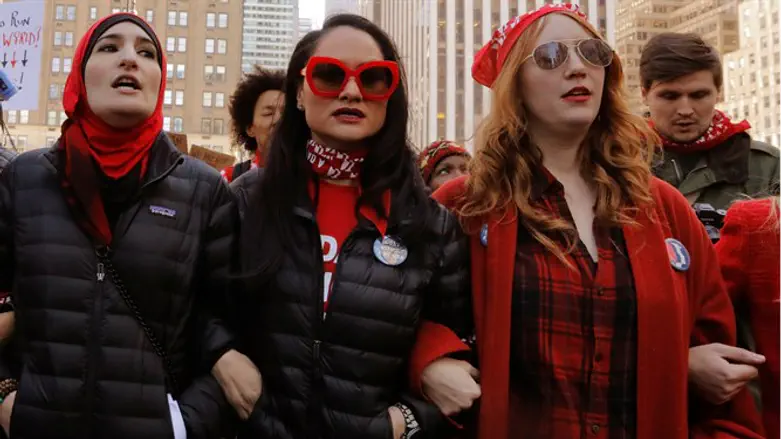 An open letter to my fellow Americans
We are living in a new era, a time when added security is needed in places where it was previously not considered essential. We need to ask how society got to this point. I believe too many observers are addressing symptoms and not the root of the caustic violence occurring across this country.
On the one hand, we see violent and deadly acts from extremists on all sides of the political spectrum. However, from my perspective and experience, I have come to the conclusion that American society is on the wrong path.
While hate emerges from both sides of the aisle, a feeling of acute helplessness causes violence. The rancor of the left – pundits and politicians – the bullying and demonizing, the denunciations of alternate political views as immoral and untenable, has pushed many buttons on unstable haters all over country.
We should not point fingers. However, the identity politics being pushed constantly by the Southern Poverty Law Center, the Forward newspaper and website, the ACLU, the NY Times, and similar organizations, create an environment in which hatred has become the dominant cultural theme of our day. By denouncing political opponents as haters, they isolate and demonize whole swaths of this country, whose fringes are driven further
Our country is in big trouble when irresponsible leaders, who refuse to take responsibility for their overheated rhetoric, lead national human rights organizations.

into extremism and even violence.

Those trafficking in the narrative of identity politics are the fascists of the left, ironically and inadvertently partnering with the hateful alt-right nationalists leading our commonwealth to a roiling state of discomfiture and enmity. 

Our country is in big trouble when irresponsible leaders, who refuse to take responsibility for their overheated rhetoric, lead national human rights organizations. They see hate everywhere and suspect every opinion that does not reflect their own. Their overactive defensiveness causes untold damage by vilifying those outside their political circles.

I do not mean to assign blame for shootings to leftist leaders. The blame lies only in those who undertake these heinous attacks. I refer to the climate that encourages hatred to blossom into full-fledged violence. The would-be defenders of freedom of the left cause the real purveyors of violence and hatred to gain many fellow travelers. As dialogue disappears and responsible figures refuse to lead, chaos and loathing bubble uncontrollably.

Being a mensch means adhering to standards, boundaries, goals, respect for oneself and respect for all of G-D's creations. Western society, and particularly the United States, used to have a culture of faith, responsibility, respect and ethics. 

The leftists have replaced this culture of faith, responsibility and boundaries with one lacking definitions of ethical human activity and morality to the point that "thou shalt not murder" bears little meaning for too many people in this society. Those who disagree are labeled haters, shouted down and forced out of the public square. Many who could act and lead with sound moral and logical strength have been weakened by this culture of leftist shaming and denouncing.

Strength of character comes from following a clear path in life based upon a "higher" reality called the Creator, G-D, or in Hebrew, Hashem. 

Over the past decades, nearly every civil rights organization in America has acquired the cultural high ground by abandoning a strong foundation in G-D and faith. These civil rights organizations have failed, yes failed miserably, in creating a more just moral and tolerant society. The absolutist demands for diversity have caused a profound lack of diversity. As reverence for G-D has decreased, so has reverence for humanity. As abortions and cases of euthanasia increase, so do suicides. Without G-D, we cannot build a better society.

My fellow Americans of all ethnicities and communities let us all return to our divinely bestowed responsibilities as individuals and not put our faith in the many failed organizations that collect so ably our financial support and destroy the moral fabric and strength of our society.

The time for a paradigm shift for every American is now. We need to restore dignity, self-respect and faith in the Al-mighty.

May the Creator of us all allow us to regain the sense of brotherhood and sisterhood of all humanity, recognize that we are all children of One Creator, and direct our activities to wholesome and true unity with recognition of the One who has mercy on His Creations. 

With love and respect and with sincere blessing rooted in the Source of all blessings,

Rabbi Yehoshua S. Hecht, 

Presidium Chairman 

Norwalk, CT