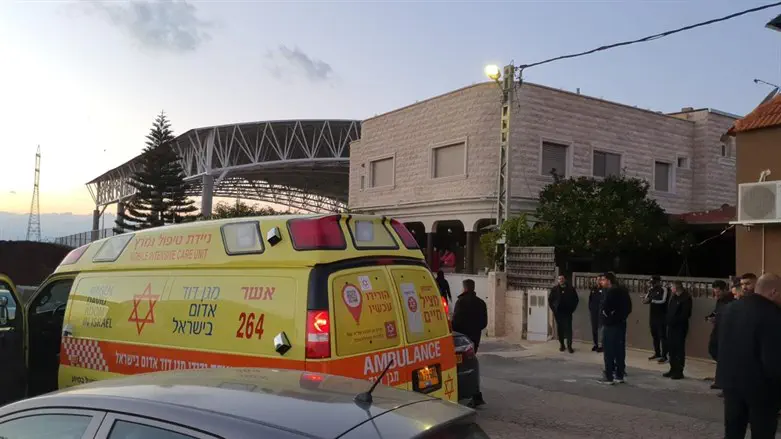 Scene of the incident
MDA spokesperson
A man and woman, Aataf and Abad Houseri, were found lifeless Saturday in their home in Jadeidi-Makr in northern Israel.
The couple, both in their 30s, were initially believed to be unconscious, but Magen David Adom (MDA) paramedics arriving at the scene were forced to declare the couple's deaths.
It is believed that the two suffered carbon monoxide poisoning, from a grill which they had been using to warm their room.
The children, ages 9, 11, and 13, told their grandfather that their parents were not waking up, and he found the couple in bed. The children had slept in their grandparents' home one floor below their own - a fact which saved their lives.
MDA paramedic Amos Dadon said, "When we entered the home we saw a man and woman lying unconscious, with no heartbeat and not breathing. We performed medical examinations but they had no signs of life and we were forced to declare their deaths."
גבר ואישה בשנות ה-30 נמצאו ללא רוח חיים בצפון
דוברות מד"א