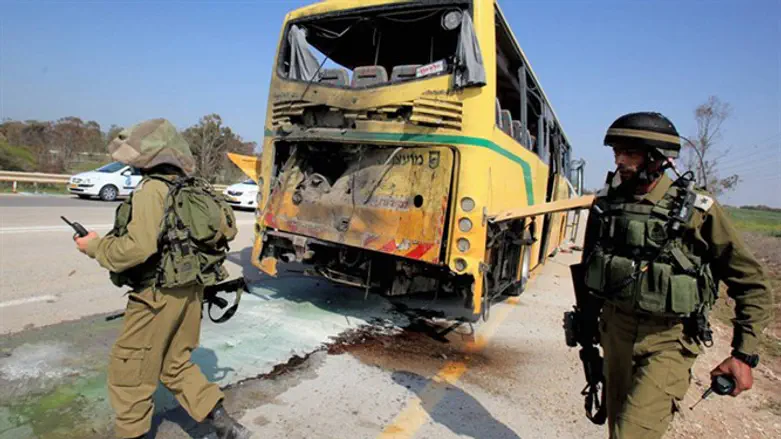 Bus hit by anti-tank missile
Flash 90
An anti-tank missile was fired by terrorists at a truck bus near the Erez Crossing between Gaza and Israel, initial reports said Thursday morning.
An IDF spokesman confirmed that a short time ago, an anti-tank missile was fired from northern Gaza towards a parked truck bus.
The vehicle was empty, but an IDF soldier near it suffered seemingly light injuries from shrapnel.
According to Ashkelon's Barzilai Medical Center, the soldier was injured by a mortar and shrapnel entered his body. He is being treated in the emergency room.
Last week, a 19-year-old IDF soldier was injured by shrapnel after a rocket fired from Gaza landed near the Erez Crossing.