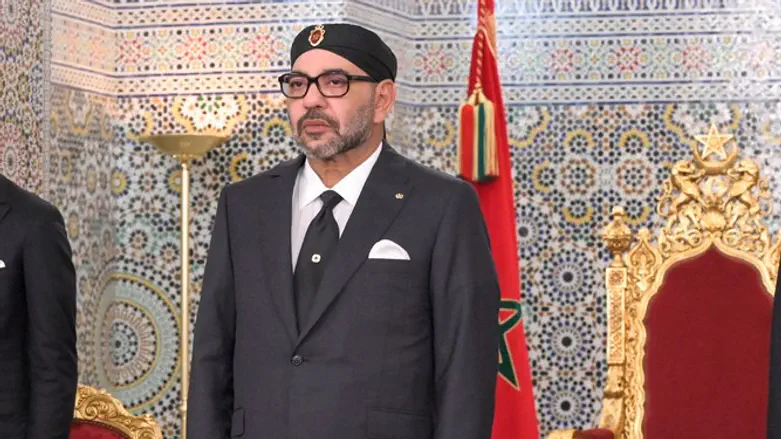 King Mohammed VI of Morocco
Reuters
Prime Minister Binyamin Netanyahu spoke by telephone with King Mohammed VI of Morocco.
The Prime Minister's Office said that "the leaders congratulated each other on the resumption of relations between the two countries, the signing of the joint declaration with the United States, and the agreements between the two countries. The processes and mechanisms for implementing the agreements were also determined."
It was also reported that "the conversation was warm and friendly and was conducted in French, English, Hebrew, and Arabic. Prime Minister Netanyahu invited the king to visit Israel.
"Prime Minister Netanyahu thanked the King of Morocco for hosting the Israeli delegation led by National Security Advisor Meir Ben Shabbat."