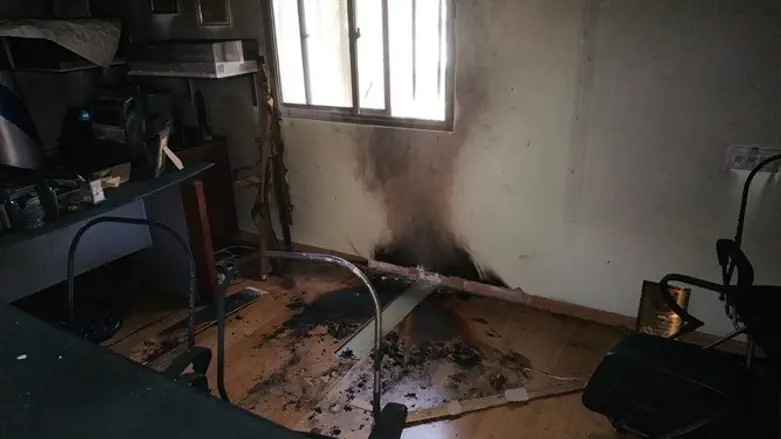 Damage from fire at Beit El mayor's office
Rafael Levi
Sources at the Beit El local council told Arutz Sheva News that an initial investigation disclosed that the fire at the residence of city mayor, Shay Alon, was caused by a large amount of combustible material scattered in the area in what appears to have been an attempt to set off a major blaze.
According to reports, arsonists arrived at the location on Saturday night, scattered flammable materials setting fire to the building. The resulting blaze caused significant damage to the residence.
A large amount of sensitive documents was burned in the attack, with Alon's personal computer containing important data, damaged in the process.
According to security sources, "We witnessed a huge miracle here. The mayor's residence is a mobile structure and only a miracle prevented the entire building from being burned to the ground."
"We will not be intimidated," Alon said following the incident, adding, "We will enforce the law and ensure that the quiet, peaceful life in Beit El continues to flourish. We will continue developing the area without any fear."